Lika Cosmétique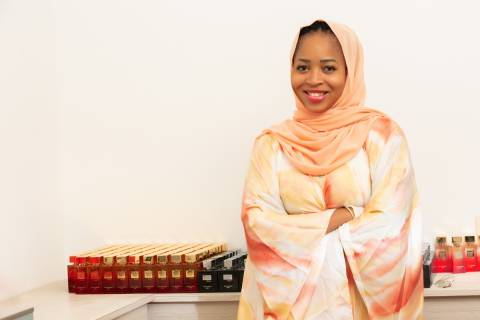 Associed fund
:
I&P Accélération au Sahel
Entrepreneur
:
Zalika Barro
Lika Cosmétique is a company specialized in the creation and sale of perfumes and scented care products in Côte d'Ivoire. It offers its customers a wide range of quality products including perfumes, incenses, scrubs, soaps and night creams.
The entrepreneur
Lika Cosmétique was founded by Ms. Barro Zalika, a young woman entrepreneur with a bachelor's degree in bioengineering and genetics from the University of Fatih in Turkey and a bachelor's degree in Marketing and Management from HEC Abidjan. Zalika Barro has several experiences in various sectors (cosmetics, communication) and has received several awards including Entrepreneur of the Year from the BJKD Foundation. She is also part of the TOP 15 young Ivorian entrepreneurs who are changing the Ivory Coast according to the magazine "Journal d'Abidjan".
Partnership with Comoé Capital and I&P
Lika Cosmétique is supported by I&P and Comoé Capital through I&P Acceleration in Sahel. The funding will allow the company to develop a new market segment, especially in local stores and popular markets (mass market) through the production of mini fomats of its flagship products, which are spices and barbecue sauces. This funding will be supported by technical assistance to improve the company's structuring, its quality processes and its marketing and sales actions.