Luxcosmetiks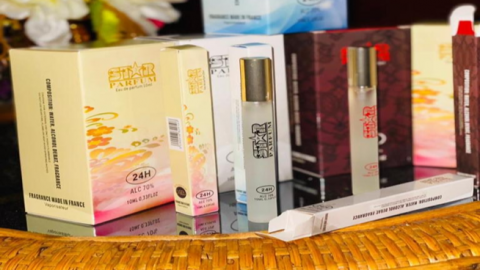 Associed fund
:
I&P Accélération au Sahel
Entrepreneur
:
Thierno Boubacar Diallo, Abdoul Hamidou Diallo
Luxcosmetiks is a company which evolves in the production and marketing of perfumes and body care under the brand Star in Guinea.
The entrepreneurs
Luxcosmetiks was created in 2019 by two entrepreneurs:
Thierno Boubacar Diallo: Holder of a professional degree in Financial Engineering obtained at the Ecole Supérieure de Direction et de Gestion (ESDG-Rabat) in 2013, he has several years of experience in the cosmetics and perfumery sector in particular.
Abdoul Hamidou Diallo: He holds a Master's degree in Business Administration and another in Accountability from Kennesaw State University (in Georgia).
Partnership with I&P and MBM Capital
Luxcosmetiks is supported by MBM Capital through I&P Acceleration program in Sahel. The main objective of this partnership is to :
Improve the performance and productivity of the production unit
Support the company in strengthening the technical skills of human capital
Structure the organization and cost management through the implementation of internal procedures
Rearrange the facilities