Neurotech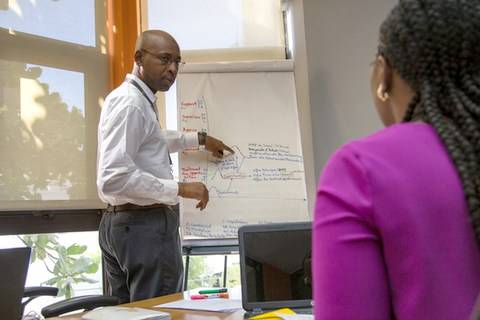 Status
:
Capital investment
Entrepreneur
:
Abdoulaye Mbaye
Neurotech is an information and technology provider delivering solutions for Senegalese enterprises. Created in 2003, the company has become one of the major IT integrators in Senegal.
The company has progressively extended its activities to include datacenters management, communications platform, management solutions, business intelligence and high-ended services.
THE ENTREPRENEUR

Neurotech was created in 2003 by Adboulaye Mbaye, a computer engineer graduated from Tunisia. He has worked more than ten years for major telecommunication and technology companies, such as Orange branch in Senegal, TIGO, CBAO, or Gambia Telecom.
Abdoulaye actively contributed to the launch of the CTIC, the first ICT incubator in francophone Africa. He is deeply involved in the support and mentoring of young people proposing new projects in the ICT sector.
PARTNERSHIP WITH I&P
I&P committed alongside with Neurotech to:
• Develop the activities of the company in the sub-region
• Develop the range of services offered by the company, to include Cloud-based solutions
IMPACTS
Neurotech is involved in the network ''CSR Senegal" (RSE Sénégal) and is active on various social issues including education, environment, and the promotion of human capital.
Thanks to this partnership, Neurotech set up a thorough CSR policy to support sustainable projects while keeping the focus on education issues and the promotion of new talents.