OuiCarry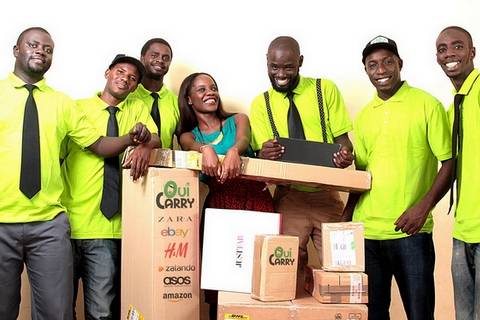 Status
:
Capital investment
Associed fund
:
Teranga Capital
Entrepreneur
:
Olabissi Adjovi, Youssou Ndiaye et Pape Oumar Yam
OuiCarry provides delivery services and allows its customers (individuals and businesses) based in Senegal to buy products from international commercial websites.
The clients can choose from any commercial website, which gives them access to very wide range of products. For those without credit card, OuiCarry can buy the product online on behalf on the client. OuiCarry currently counts several thousand customers and has made good progress over the last few years.
Compared to other alternatives, OuiCarry brings high-quality services at moderate cost and within a relatively short period of time (less than 10 days for an expedition coming from Europe for example)
The company was rewarded in 2016 by the Orange FAB prize and has also been the finalist of the "Great Entrepreneur Competition" held by the British Council.
ENTREPRENEURS
OuiCarry was co-founded by three entrepreneurs: Olabissi Adjovi, Youssou Ndiaye and Pape Oumar Yam.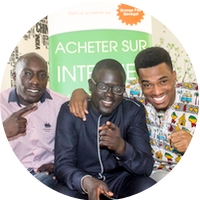 Olabissi Adjovi grew up in Benin and moved to France to study at the National Institute of Applied Sciences in Lyon. He holds a Master on entrepreneurship from ESCP Europe.
Youssou Ndiaye graduated from Lyon's Ecole Polytechnique. Before working for OuiCarry, he co-founded and managed Speed Mail Service, a mailing company dedicated to Senegalese businesses.
Pape Oumar Yam graduated in economics and transport management from the University Of Economic Science Of Montpellier. He came back to Senegal in 2009 and became soon associated on Speed Mail Service and OuiCarry projects.
PARTNERSHIP WITH TERANGA CAPITAL
Teranga Capital investment in OuiCarry aims to:
• Accelerate the growth of the company, providing the financial, human and technical means to strengthen its bases and seize market opportunities
• Support the team on the company's strategic thinking and the effectiveness of their organization
EXPECTED IMPACTS
• Structure the e-commerce sector in Senegal l
• Encourage African entrepreneurs with an example of entrepreneurial success