Riohs College of Design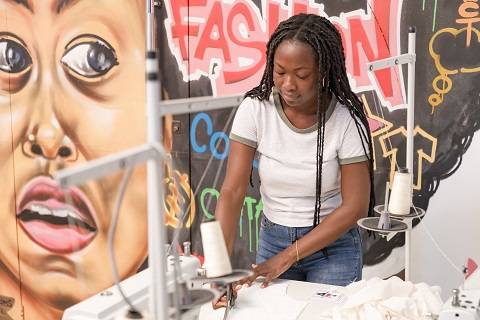 Associed fund
:
I&P Education et emploi
Entrepreneur
:
Richard Ohene Sika
Riohs College of Design (Riohs) was founded in 2010 as a creative art service provider and training company in Accra. Riohs equips students with the necessary skills in fashion design and illustration after 6 months of training. Riohs started from humble beginnings offering training to a small number of students. Subsequently, an open studio was set up in a one-bedroom apartment. The institution then moved to a three-bedroom apartment as the number of students increased. Riohs wants to be known as the center that transforms lives, giving opportunities and skills and encouraging the expression of creativity under the guidance of professional artists. Over the years, Riohs has nurtured the skills of many creators who have established their brands in Ghana and West African countries especially Ivory Coast, Nigeria, Liberia, and Togo.
THE ENTREPRENEUR
Prior to entrepreneurship, Richard Ohene Sika was a fashion design instructor and talent manager. He taught in different fashion schools. Richard has a passion for teaching and fashion and this would lead to a remedial course where he would tutor students who required additional help. Thanks to his skills and worthwhile tutoring, the number of students grew from one to five, and then ten through word of mouth and referrals. Richard did not charge students for extra lessons, instead, he asked them to donate. The impact he generated far outweighed the monetary rewards for him.
THE PARTNERSHIP WITH I&P
Through its I&P Education to Employment program, I&P is committed to working with Riohs College of Design to:
⇒ Set up a digital studio and introduce a new course called Digital Fashion which would enable students to illustrate digitally.
⇒ Give the learning center a facelift and replace old and inefficient domestic sewing machines with 50 industrial sewing machines.
⇒ Complete the development of an application for online learning.
⇒ Develop a career framework and training for two staff members.
EXPECTED IMPACTS
⇒ Boost the employability of young people
⇒ Improve the quality of training provision through the acquisition of new equipment.