SCRIMAD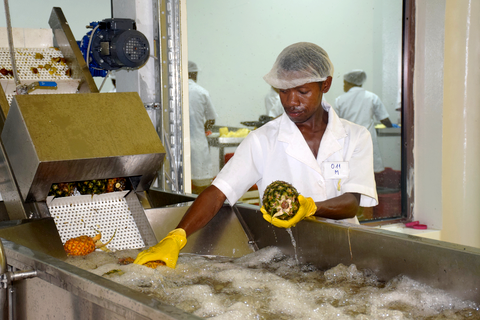 Entrepreneur
:
Simon Rakotondrahova
Founded in 1993 and managed by Simon Rakotondrahova, SCRIMAD specializes in the collect and export of litchi production, among other fruits and spices (vanilla, black pepper, cinnamon, etc.).
SCRIMAD is certified "Fair Trade" and notably works with ETHIQUABLE, a french co-op specialized in organic agriculture and fair trade. The partnership with I&P aims to help the company diversify its activities and ensure stable income to the partner farmer organisations.
The entrepreneur
Founder and manager of SCRIMAD, Simon Rakotondrahova has notably chaired the Madagascar Chamber of Commerce and Industry and "Gelmada", a gathering of Litichi exporters in Madagascar.
Partnership with I&P
I&P committed alongside Scrimad to:
• Settle a production unit specialized in the production of fruit puree and frozen fruits
• Take energy efficiency measures in this new production unit
• Train the producers so that they meet the requirements established by BIO-GLOBALCAP and ETHIQUABLE
• Strengthen the capacities of the operational management team