Société Malienne de Blanchisserie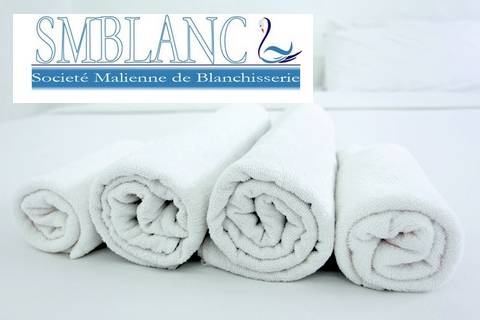 Entrepreneur
:
Boureïma Lam
Société Malienne de Blanchisserie is a Malian company providing a complete laundry service to hotels in Bamako.
The company takes in charge the collect, cleaning and delivery of the hotels' linen (ben linen, aprons, sponges, table linen, bath towels…). The company counts the biggest hotels in Bamako among its clients, including Azalaï, Radisson and El Farouk.
To this date, the company is the only professional laundry service provider in Mali.
THE ENTREPRENEUR
Boureïma Lam is a Malian entrepreneur. He launched the laundry Société Malienne de Blanchisserie in 2007, a few years after the launch of one of the first dry-cleaners of Bamako (Pressing Lam). This previous experience made him realize the lack of professional offer for the hotel industry.
In parallel Boureïma founded a training center dedicated to the laundry sector's activities, as there is very little skilled labor in this sector.
PARTNERSHIP WITH I&P
I&P committed alongside with Société Malienne de Blanchisserie to:
• Increase the capacity of laundry treatments (from 1,5 ton todays to 5 tons of laundry per day)
• Launch a new line of services for hospitals and health centers
• Implement good governance practices
• Support the company in managing the generational transmission (from the founder to his children), so as to perpetuate the structure
EXPECTED IMPACTS
• Formalization and structuration of the activity, with the creation of formal and permanent jobs
• Building of a new site with the best norms