Studio Kä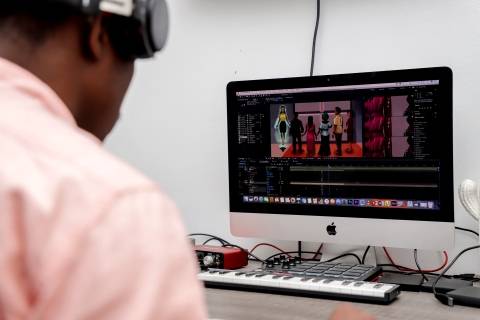 Status
:
Capital investment
Associed fund
:
Comoé Capital
Founded in 2018, STUDIO KÄ is a start-up company specialising in the creation and production of educational animated series based on African stories, thus with high cultural added value for children.
STUDIO KÄ has obtained a partnership with TV5 Monde (an international French-speaking general-interest television channel) for the production of an animation series called "Les Contes de Raya". In addition, the company plans to develop several contents with the same characteristics for local and international sales.
THE ENTREPRENEUR
Soro Adja holds a Master's degree in Finance and Accounting and a certificate in Business and Entrepreneurship from Lehigh University of Pennsylvania. After several years in the field of microfinance, Adja returned to her first passion, literature. Convinced that literature is a factor of cultural emancipation and open-mindedness, she did an internship at PLAYBAC Presse, a French publishing house, before returning to Côte d'Ivoire in 2015 to create Voyelles Editions, whose main product is the cultural youth magazine "Bulles". Today, the promoter launched STUDIO KÄ to develop the production of animated films.
PARTNERSHIP WITH COMOE CAPITAL
• Improve the quality of production and governance
• Produce several animated series
• Implementation of a health insurance system for employees fully operational
MAIN IMPACTS
• Creation of modern content, inspired by African stories, through the production of several edutainment animated series
• Substitution to animated films generally imported into Côte d'Ivoire
• Creation of local know-how through capacity building and the acquisition of appropriate equipment