Afrique Créative Edition #2 is on !
Submitted by

Admin

on Mon, 07/12/2021 - 17:59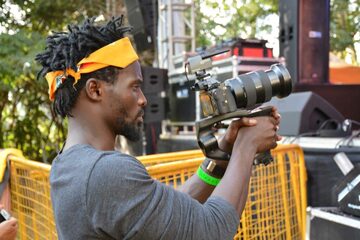 English
126 applications were received during the call for applications which lasted from April 19th to May 5th. The 82 eligible applications were reviewed and evaluated by the national partner incubator, an institutional representative (AFD, French Embassy or Institut français), and a partner from the ICC or entrepreneurial ecosystem per country.
The pre-selection committee, chaired by Agence Française de Développement (AFD), then agreed on a list of 17 entrepreneurs selected for the pre-incubation phase based on the scores and comments given by the jurors.

Learn more about the news on the Afrique Créative website
Beginning of the coaching for the entrepreneurs
Le mardi 29 juin a eu lieu en ligne la réunion de lancement de la phase de pré-incubation d'Afrique Créative Edition #2. Les 17 candidats présélectionnés ont pu ainsi se rencontrer, se présenter et rencontrer le consortium.
On Tuesday 29 June, the kick-off meeting of the pre-incubation phase of Afrique Créative Edition #2 took place. The 17 shortlisted candidates were able to meet and present themselves.
This meeting marked the beginning of the 12-week pre-incubation period. The candidates are supported by the partner incubators of this edition of the programme to:
(Re)structure their business models
Establish their scaling strategy and define their acceleration objectives
Refine their acceleration project and the funding application submitted to Afrique Créative
Work on the financial projections related to their acceleration project
Prepare to pitch their acceleration project to the final jury
Presentation of the pre-selected businesses
Burkina Faso
Pilumpiku production : Pilumpiku Production is based in Ouagadougou, Burkina Faso, since January 2011. It covers the fields of documentary film and fiction production, executive production of audiovisual projects, as well as the organisation of writing and production training courses.
Biibop: BiiBop is a Burkinabè social enterprise. It designs and manufactures educational games and toys for children aged 0 to 6. BiiBop's project is based on the idea of bringing together craftsmen (woodwork, painting, drawing, textile work) and a creative team to design products that meet a quality charter adapted to the needs of children and early childhood professionals.
Cameroon
We tell africa group: Afrika Lyrics (edited by We Tell Africa) is a platform for the distribution of lyrics and translations of African songs. The website afrikalyrics.com was founded in November 2017 with the mission to address the problem of the scarcity and poor quality of African song lyrics on the internet. AfrikaLyrics covers 10 African countries and intends to expand to more countries.
Ets color technology: Platform (web and mobile) for the discovery, streaming (Music, Podcast & videos) and promotion of African music.
Ivory Coast
Dycoco: Dycoco Comedy Club aims to create the first professional comedy scene in West Africa. Dycoco accompanies and trains a collective of young comedians throughout the year and gives everyone access to a daily platform for cultural expression.
Ghana
Foundation for contemporary art-ghana: an agency for the promotion of the development of contemporary art in Ghana and the engineering of cultural projects with a social impact (creation of a maker lab)
Safi label: a sustainable fashion brand that promotes minimalism and conscious living by favouring sustainable materials such as organically tanned leather and fashion waste
Morocco
Dar islie: Dar islie's mission is the perpetuation and safeguarding of ancestral craft skills. Dar islie's project is a publishing house for objects designed and produced by African craftsmen and international designers. The positioning of the company is upmarket/luxury, with a view to enhancing the value of know-how and paying the partner craftsmen a decent wage.
Palm Grove Software: an independent video game creation studio based in Casablanca since the end of 2011. The main project and current engine is the game Birdspotting for desktop/console platforms, in collaboration with Joram Van Loenen, art director in the Netherlands, whose structure is Polynoise, founded in 2019.
Ouganda
Quad-a records : Quad-A Records ® is an Audio Production company, based in Uganda, known for providing Audio solutions for multiple industries. Quad-A | Record's mission is to rebrand Africa through sound by delivering High-Quality productions, Educating the next generation of audio engineers, Developing New Audio Inventions, and globally distributing new audio services.
East african records : East African Records is a music distribution company that aims to bring East African Music to the rest of the world. We are a distribution company that is based in Uganda on the ground to offer artists with the necessary training on how to properly release their music to the world.
Democratic Republic of Congo
Jn design: a brand of ready-to-wear clothing, fashion accessories and interior decoration.
Digital label multimedia: wishes to create a place, an incubator for creation, training and experimentation equipped with high-performance equipment to support training, creation and experimentation for artists, image and sound professionals and students using image and sound media.
Senegal
Deed development: a culturally relevent and timely music streaming service (DEEDO) which will be available in 19 countries in West and Central Africa, 6 countries in Europe, the USA and Canada.
Studio djidjack music: a music production studio
Tunisia
Akacia productions: artist management, festival and event production, album production, and capacity building and training in the music industry.
Morbiket: a creative digital content creation studio operating in the field of children's book publishing, cartoon production and the development of educational mobile games using augmented reality technology, targeting children.
Next steps
The entrepreneurs will present their project at the end of September 2021 in front of a final jury that will select the 8 best projects for the rest of the programme.
Thanks again to the candidates and the 9 partner incubators that will support them: Bidaya, Concree, ActivSpaces, Ispace, The Innovation Village, Kobo Hub, Impact Hub, Lab'ess, La Fabrique!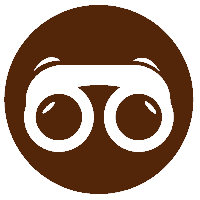 Learn more about Afrique Créative