A conversation with Bagoré Bathily, Founder of La Laiterie du Berger in Senegal
Submitted by

Admin

on Wed, 02/03/2021 - 11:59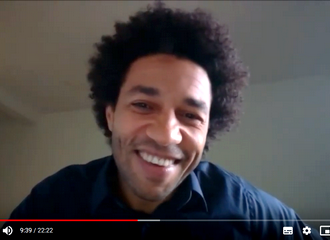 English
In 2004, Bagoré Bathily launched in Senegal La Laiterie du Berger, a company dedicated to promoting locally produced milk. From the very beginning, the company received support from I&P, which was also just getting started at the time.
The company has come a long way since: a well-established brand (Dolima), a strong growth, 500 direct jobs, 900 milk suppliers, and partnerships with Danone Communities, the Grameen Crédit Agricole Foundation, and, more recently, with the Mastercard Foundation... Building on this growth and these positive impacts, I&P exited the company, for the most part on the founder and a pool of individuals, mainly Senegalese, as well as on Danone Communities and the Grameen Crédit Agricole Foundation.
With Bagoré Bathily, we look back on this journey but also on today's challenges: the impact of the Covid crisis and the advocacy role towards the Senegalese State and the entrepreneurial community, as evidenced by Bagoré's recent participation in the book "Bâtisseurs d'Afrique", which looks back on 11 African entrepreneurial trajectories.
Can you tell us a little bit about your career path, and the meeting with I&P?
I am a veterinary surgeon by training, I studied in Belgium. When I returned to Senegal, the country where I grew up, there were no real job opportunities for me. Because of my job, I could observe the structural problems in cattle farming. In particular, the fact that farmers do not sell their production and are therefore maintained in a precarious situation. I had the intuition to create a company that would buy the milk from farmers and produce dairy products that would stand out from the rest, because in Senegal the dairy products are usually made from powdered milk. Using locally produced fresh milk will make a difference that consumers will enjoy and value. From there we could start something new and impactful. It really was an idealistic idea.
We lacked a financial vision. We had a good operational project, but it wasn't clear how we were going to finance it. How to make a business plan, how to raise capital, dealing with the banks… we didn't know this world well.
We were lucky to meet I&P, almost at the same time as I&P was setting up. I&P provided us with a review of our project from a financial perspective: what was needed to structure it, what were the risks, etc.?
How has the company evolved?
The project started operating in 2007. We made a turnover of 250 million FCFA, which was remarkable for a young project like us. La Laiterie was drawing a lot of attention already : it was an industrial project, carried out by young people, with an investment fund. It really was a pioneering project at the time.
In 2020 we close with about 9 billion FCFA of turnover. We can see the huge difference since 2007: a story of incredible growth. Behind these numbers lies a huge success in terms of market access. The brand Dolima has become one of the strongest in its category in Senegal. 90% of Senegalese quote our brand when asked to name a yogurt. It' s a huge success.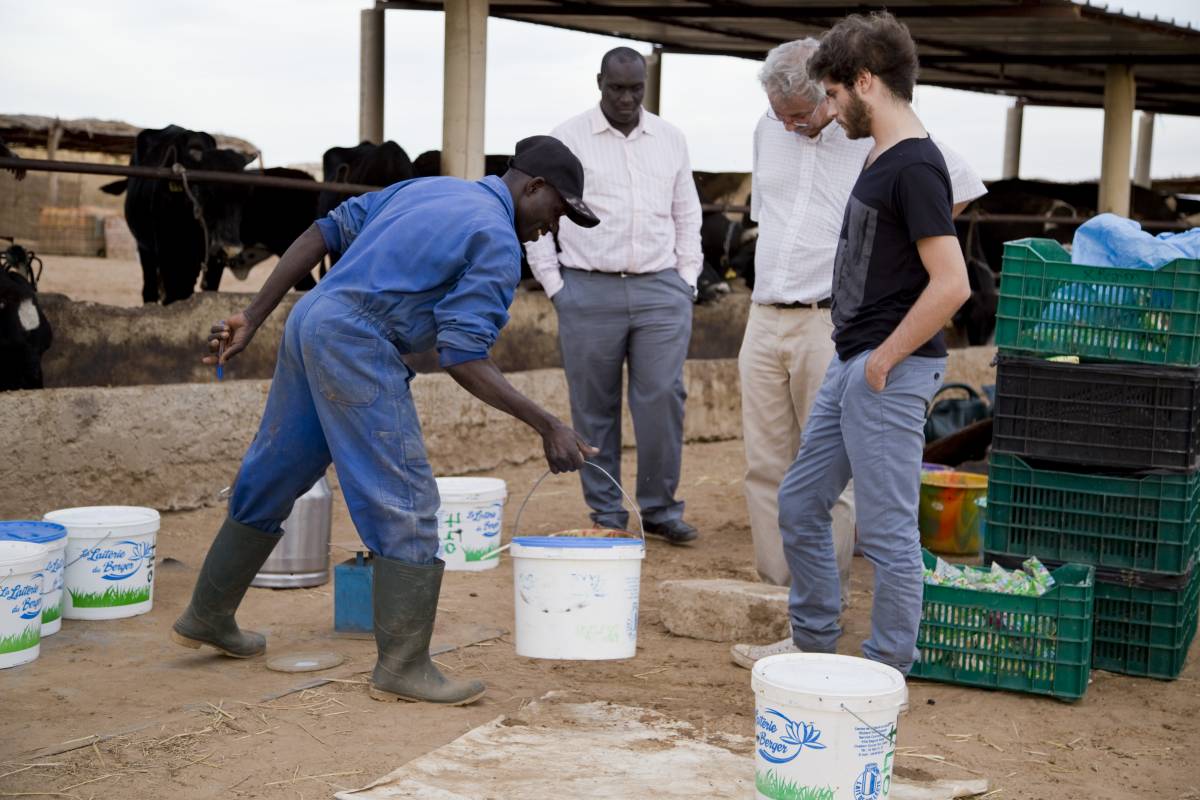 In terms of impacts, we have also been very close to I&P's trajectory. We had the same the intuition that the core businesses were fundamental, but at the same time we had to follow our impact very rigorously. The two are not naturally linked. There are now about 500 employees. On top of that we have an under-management of 2500 jobs, through the network of farmers. At the end of 2020, we work with about 900 milk producers.
We don't just buy milk from the farmers. We offer them many services and easier access to production factors so that they produce better and earn a better living by selling milk through their traditional activity. We follow a whole trajectory to bring them to an effectively professional level, from every point of view: to earn money, to have access to credits, to knowledge, to provide alternatives for the next generations.
How has the Covid-19 crisis impacted the company?
The covid is a huge slap in the face, a huge crisis. We are very lucky at La Laiterie because it is a company that sells staple food. In Senegal, yogurt is really considered as staple food. Compared to sectors such as tourism or transport, we have not been affected… in terms of activity and turnover.
But we have been deeply affected in our operations. Our company deals every day, morning and evening, with 900 farmers and thousands of retail outlets… the risk of Covid cases in our industrial site was very high. It was therefore necessary to put in place exemplary hygienic measures. We were able to produce hydroalcoholic gel. As an industry, it's not so complicated. We received support from the Mastercard Foundation to deliver this alcohol to the farmers, but also to the shopkeepers and the wider ecosystem.
By building SMEs, we build unexpected things. A company like us is not supposed to raise the level of hygiene in a whole ecosystem like that. This kind of externalities are only possible with structured companies, with the type of companies that are supported by I&P. It's much more difficult for the informal sector. There is nothing to accompany informal entrepreneurs in a crisis, they are really left behind. They are not represented, they can't get together to talk about their problems, they don't have access to training, and so on. In a crisis phase, it's chaos.
Overall, the resilience of our economic systems is really stronger when we have a network of structured companies. Again, for me, this is the initial vision of I&P. It is necessary to increase the fabric of formal SMEs of a certain size because it will accelerate the development of our countries. And that seems so obvious in the face of a crisis like the Covid.
" By building SMEs, we build unexpected things (...) The resilience of our economic systems is really stronger when we have a network of structured companies. It is necessary to increase the fabric of formal SMEs of a certain size as it will accelerate the development of our countries. It seems so obvious in the face of a crisis like the Covid."
Can you tell us more about your advocacy activities?
It's quite unique to have a company that wants to set up an entire sector, and which by definition becomes an observatory. It allowed us to seriously engage in a discussion with the government regarding the need to review the taxes on certain dairy products. That's the issue at stake: local milk is more expensive than powdered milk, so industrialists don't buy local milk. It maintains a status quo in which farmers are not associated with the success of dairy consumption expansion.
It was one of the measures that had to be taken: we succeeded thanks to the trust that the government has in us, and the impact figures that we were able to put forward, on the creation of jobs, the creation of wealth for the farmers, the fact that they are starting to make credit, etc.
Regarding entrepreneurship, it's the same thing. Identifying entrepreneurs, motivating them, getting them to meet other entrepreneurs, leading them to think "this is possible", where they can exchange on the common challenges of entrepreneurs: issues of choice, success, family, patience, etc. In the end, all entrepreneurs are somewhat similar, and all their trajectories, whether the company is a dairy, an IT start-up, a high-tech company, or an investment fund, are similar. It's important to address that, to take part of entrepreneurial networks, to explain to other stakeholders what an entrepreneur is.
The book produced in partnership with I&P, which highlights the career paths of 10 entrepreneurs in the portfolio, is a way to get into this intimacy. Who are these entrepreneurs and what are their backgrounds? It's certain that it will inspire other people. Personally I've been inspired by similar people, so I think it's a good practice. I'm really a believer in highlighting these advocacy projects, because it's useful, it feeds the right energy channels. And God knows there are others channels that should be dried up...
In the end, all entrepreneurs are somewhat similar, and all their trajectories, whether the company is a dairy, an IT start-up, or a high-tech company, are similar.
---
About the book Bâtisseurs d'Afrique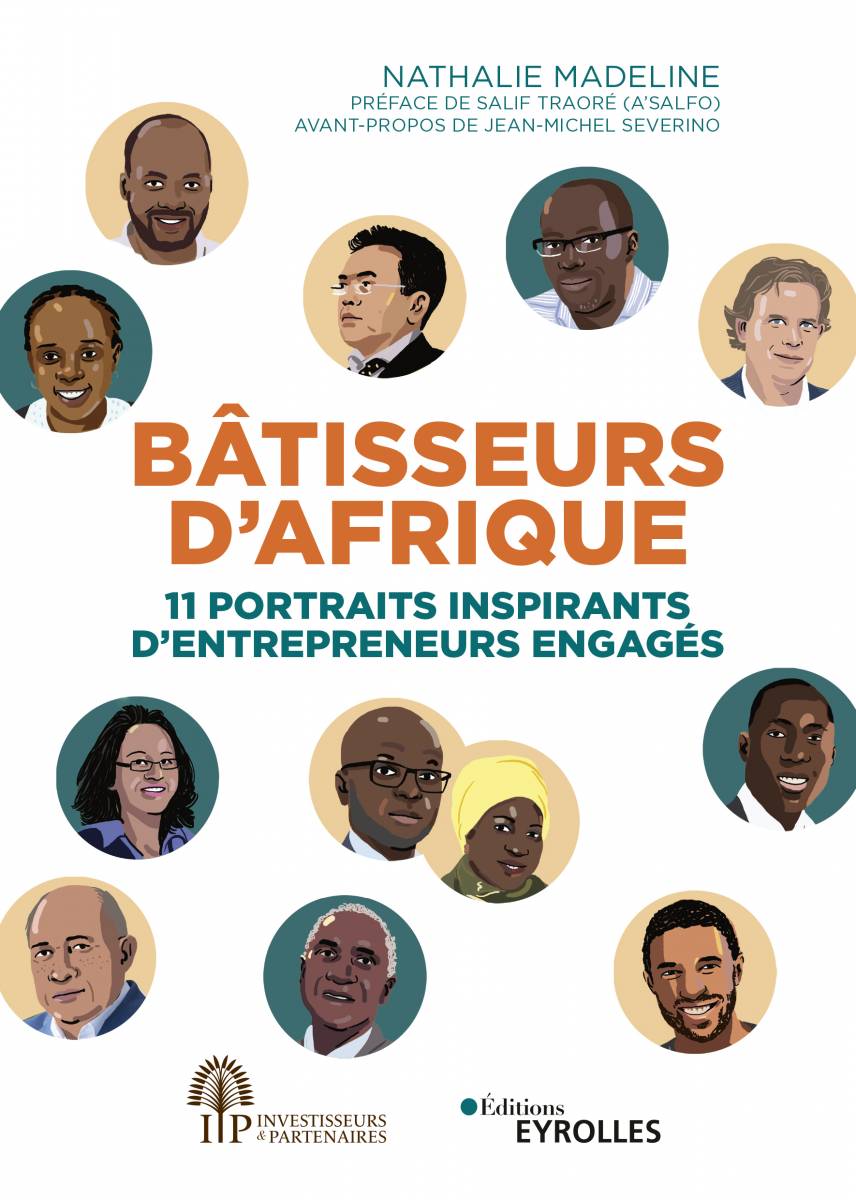 Resulting from the collaboration between the group Investisseurs & Partenaires (I&P) and the author Nathalie Madeline, the book Bâtisseurs d'Afrique retraces the careers of eleven African entrepreneurs. Born in Madagascar, Senegal, Mali, Mauritania... or in France, they embarked on their entrepreneurial adventure in the agribusiness, health, energy or construction sectors, with the goals of providing access to essential goods and services for all and serving the community.
Nathalie Madeline, author of the book, had already collaborated with Eyrolles on the book Impact & Cie, which focused on 15 entrepreneurs based in France and supported by the fund Impact Partenaires. Through these African journeys, she revisits some of her key themes: commitment to development, responsible entrepreneurship, social and environmental impact.

Click here to read more