IPAE2 and Adiwale Fund I invest in VRS Africa
Submitted by

Admin

on Mon, 03/06/2023 - 12:21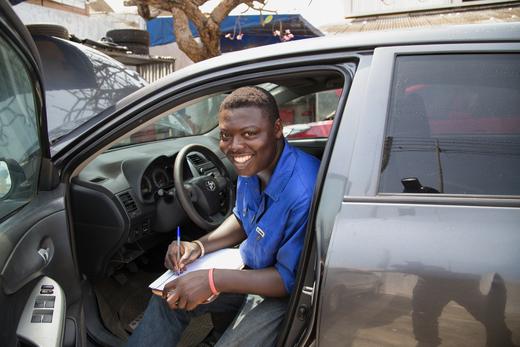 English
Voltacars Rental Services (VRS), a full service car rental company operating in Ghana, Côte d'Ivoire and Senegal, has secured a new round of financing from Investisseurs & Partenaires (I&P) and Adiwale Partners.
VRS Africa currently manages a fleet of 800 modern, low-carbon vehicles. VRS' business includes fleet management, vehicle maintenance and servicing, assistance and repairs, driver services and comprehensive insurance.
Adiwale Fund I and Investisseurs & Partenaires (I&P), through the IPAE 2 fund, are acquiring a stake in VRS Africa. The transaction consists of the acquisition of shares held by previous investors, as well as a new capital injection, aimed at strengthening the company's balance sheet.
This transaction marks a new step in the development of VRS Africa and will strengthen the company's activity in its current markets and support its expansion in other West African countries.
"We are delighted to continue the partnership with I&P and welcome Adiwale Fund I as a new partner. They share our ambition to grow VRS' position to become one of the largest corporate fleet providers in the region." - Pierrick Morier, co-owner of VRS Africa
The continuation of I&P's support
As for I&P, VRS is moving from the PAE 1 portfolio, which made an initial equity investment in the company in 2014, to the IPAE 2 portfolio, a successor fund to IPAE 1 that aims to expand and deepen its impact.
Between 2014 and 2022, the fleet managed by VRS grew from 80 to 800 newer, fuel-efficient vehicles. Originally based in Ghana, the company has expanded its operations to Côte d'Ivoire and Senegal with the support of IPAE 1. I&P has also played a pioneering role in implementing a robust ESG plan for VRS, symbolized by the launch of the first 100% electric vehicle in Côte d'Ivoire in 2023.
"This investment in VRS is the second from an I&P-managed fund, as we have been a strong believer in the company and the growth potential of the car leasing market in the region since 2014. We look forward to continuing to add value to the business and making a strong impact on the car leasing market in the region." Sebastien Boyé, co-CEO of I&P
Press Release:
About :