I&P Acceleration in Sahel : Meet Siny Samba and Rémi Filasto, founders of the Senegalese company Le Lionceau
Submitted by

Admin

on Tue, 04/06/2021 - 21:09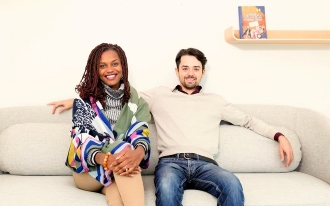 English
Launched in July 2020, Le Lionceau was one of the first companies to benefit from I&P Acceleration in Sahel.
As part of this ambitious program for young Sahelian companies, we met Siny Samba and Rémi Filasto, founders of this company that specializes in the production of baby food products in Senegal.
Discover the interview
Founded in 2016 by two agricultural engineers, Siny Samba and Remi Filasto, Le Lionceau is a small business that aims to strengthen infant nutrition in Senegal through the production and marketing of smooth purée for children.
Since 2020, the company has been supported by the program I&P Acceleration in the Sahel, financed by the European Union through the Emergency Trust Fund. On the ground, Fadyl Cissé and Fatou Diop, who are in charge of the program's deployment in Senegal through the Teranga Capital impact fund, support the company's growth plans on a daily basis.
Discover the interview in video !
Can you tell us more about your business ?
Here in Senegal, we noticed that on the market of baby products, 100% of the offer was imported, even though we have very rich and nutritional local resources.
We said to ourselves: why not offering locally-sourced and locally-produced baby food? The products offered by Le Lionceau are adapted to local needs and consumption habits and are designed to improve the nutritional health of children. We also have an impact on the food chain, by transforming local resources and by avoiding agricultural losses.
How is the partnership with I&P and Teranga Capital going ?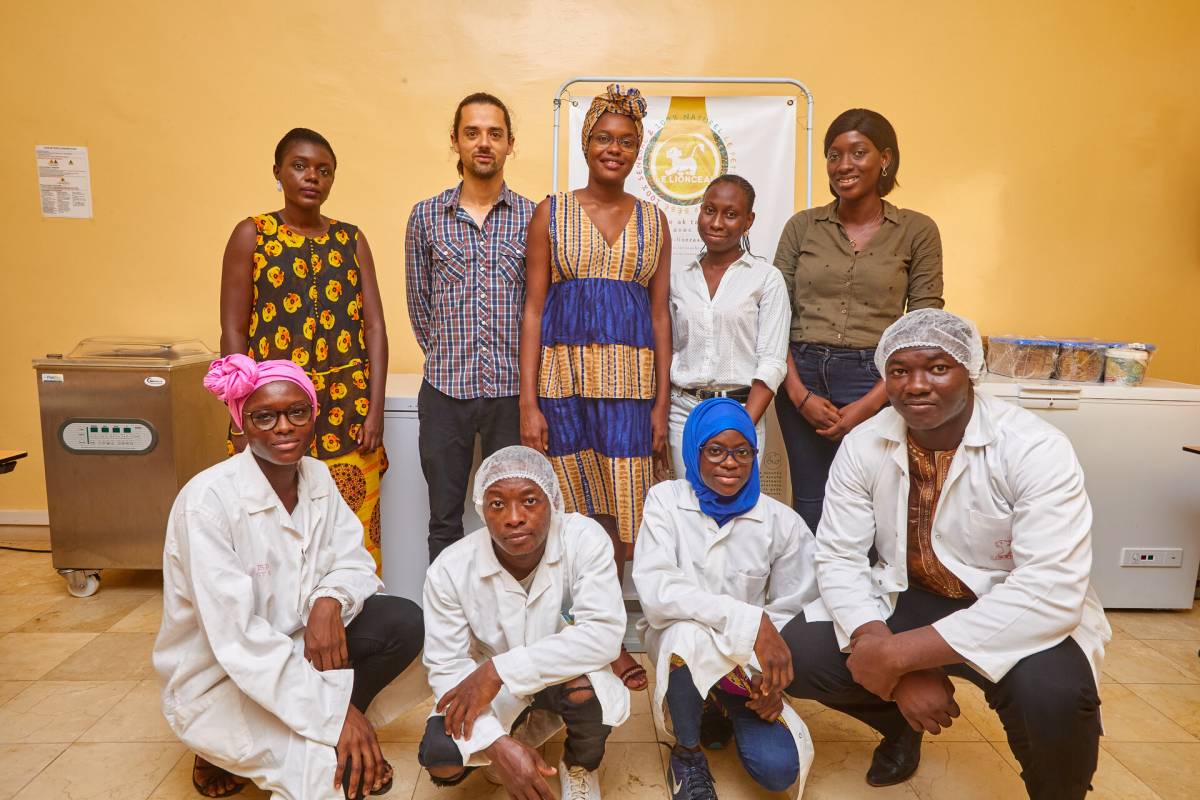 "Le Lionceau benefits from the program I&P Acceleration in the Sahel through two components: a first component of financing, which consists of granting funds to the company to support its development plan, and a second component of technical assistance to support the company in its accounting and marketing activities," explains Fadyl Cissé, program manager at Teranga Capital.
"More concretely, this financing allows us to change scale. We are moving from a semi-artisanal to a semi-industrial scale. Thanks to the financing we are making investments in new equipment and we are also recruiting more people to help us with this development," adds Siny Samba.
What are your projects ?
"One of our major projects is the development of new products for the most vulnerable children in rural areas. The idea is to create a multi-actor collaboration between state agencies and NGOs to offer these products to children suffering from malnutrition and to help them improve their nutritional health" says Siny Samba.
---
About I&P Acceleration in Sahel

I&P Acceleration in Sahel is a support program for start-ups and small businesses in the Sahel region with one main objective: to give them access to the financing and skills they need to develop and thus promote job creation. This program is funded by the European Union through the Emergency Trust Fund. → To learn more about the program
About Teranga Capital

Teranga Capital is the first impact investment fund dedicated to the financing and support of Senegalese SMEs and start-ups. Headed by Olivier Furdelle, Teranga Capital is the third African fund sponsored by Investisseurs & Partenaires under the I&P Développement 2 program. The network currently includes a fund in Niger (Sinergi Niger), Burkina Faso (Sinergi Burkina), Ivory Coast (Comoé Capital) and Madagascar (Miarakap).
→ Learn more about Teranga Capital