I&P celebrates its 20th anniversary in Paris!
Submitted by

Admin

on Tue, 10/25/2022 - 15:54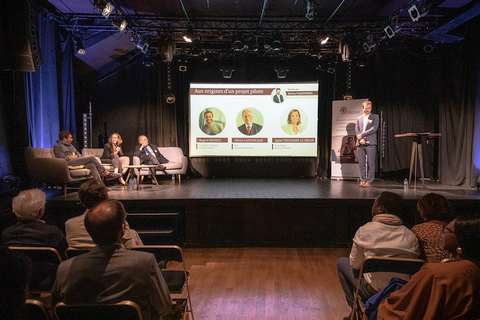 English
On Thursday, October 20, 2022, the I&P team organized a meeting in Paris to celebrate its 20 years of activity. It was an opportunity to gather around 150 participants, both members and former members of the team, investors, entrepreneurs, early partners and development actors, involved in African entrepreneurship.

Photo album of the event : https://flic.kr/s/aHBqjAcn2f
A look back at the event's highlights
Inaugural speech by Jean-Michel Severino
Jean-Michel Severino assumed the management of I&P in 2010, succeeding Patrice Hoppenot.. In his opening speech, he looked back on the road travelled, as well as the road ahead: with the entire team, with the two new co-directors Jérémy Hajdenberg and Sébastien Boyé, and with his continued involvement, as he himself maintains an active role on the Supervisory Board.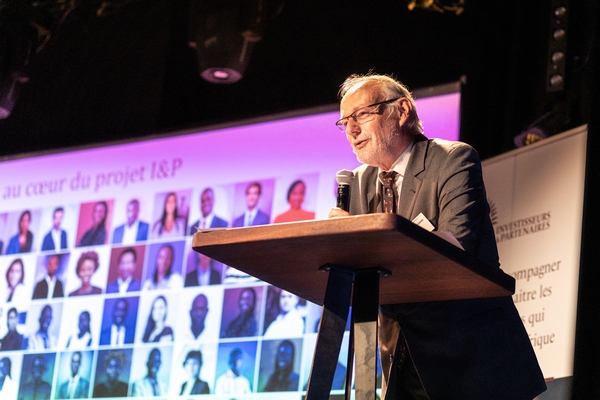 "This is a special moment for me personally as after 12 years, I am here as chairman of the supervisory board. Jérémy and Sebastien, the first two historical employees of the company, are now the two co-directors of I&P.
It is also an emotional moment: what would Patrice Hoppenot have thought, twenty years ago, when he started the adventure? He would probably be surprised by what has become of his project, started with a few friends: today it has more than 160 employees in 12 offices, 12 funds and programs under management, 400 million euros raised, more than 250 companies financed...
He would have noted the permanence of the project, unchanged: supporting African entrepreneurs to achieve concrete development results: growth, jobs, access to essential services, more prosperous public finances for more public services (...)
He would also note that these resources are not yet sufficient to meet the enormity of the challenge we are facing. A continent that will have 2 billion inhabitants by 2050, 4 billion by 2100. What do we weigh in this battle? Our ambition is to contribute to the emergence of 500 African champions in 10 years, both to show Africans themselves that this is possible, and to show financers and investors. The era of pilots must come to an end so that the era of scaling up can begin.'
Back to the origins of a pilot project
Moderated by Jérémy Hajdenberg, Co-Managing Director of I&P, this panel revisited the beginnings of I&P: a pilot, pioneering project started in Niger, Mali, and Senegal.
Three long-time partners participated in the panel:
Bagoré Bathily, Managing Director of La Laiterie du Berger, member of the I&P Supervisory Board, and one of the first entrepreneurs accompanied by I&P
Aglaé Touchard le Drian, Associate Director at Raise Impact, who through her different experiences has accompanied I&P as an investor (Proparco, EIB, Raise Impact) on several key stages
Olivier Lafourcade, advisor, friend and member of the governance of I&P (Member of the Supervisory Board since October 2021)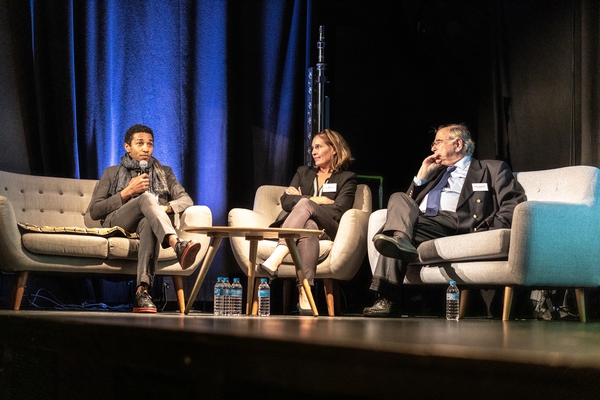 Focus on the profession of Impact Investor
With the launch of the I&P Africa Entrepreneurs fund in 2012, I&P has continued its development and professionalization, with the implementation of a more constructed investment and ESG methodology.
Around Sébastien Boyé, Co-Managing Director of I&P, were present:
Mialy Ranaivoson, IPAE Investment Director, who testified on the opening of the I&P office in Madagascar in 2012, paving the way for other African offices thereafter (Abidjan, Accra, Dakar, Douala ...)
Three entrepreneurs supported by the IPAE 1 and IPAE 2 funds:
Léna Tall, General Manager of Delta S.A. in Senegal, a company specialized in sanitation and construction.
Andrew Takyi-Appiah, Managing Director of Ghanaian fin-tech Zeepay
Folly Koussawo, General Manager of Trianon Homes, a Gabonese SME operating in the construction industry
Bertrand Walckenaer, Deputy Director of AFD, who has been following I&P activities for many years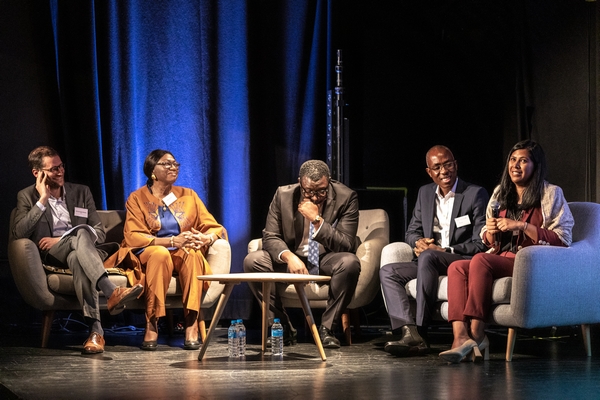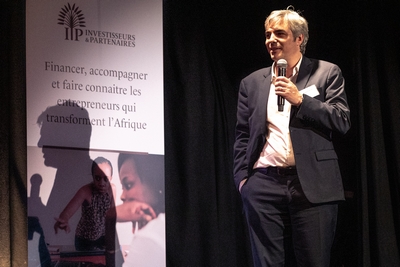 Building African investment capacity
David Munnich, Director of I&P Acceleration and I&P Development, then moderated a panel focused on the IPDEV 2 initiative, which aims to sponsor and finance African impact funds, and thus develop national investment capacities to finance capital for small businesses with high potential. The panel included
Ibrahima Djibo, Founder of Sinergi Niger, a fund launched in 2006 that served as a pilot fund and motivated the creation of the IPDEV 2 program in 2015
Alex Simuyandi, Investment Manager at Small Foundation, a foundation that has supported the IPDEV 2 initiative since 2015
Job Zongo, Managing Director of Sinergi Burkina
Emilie Kyedrebeogo, Director of Palobdé, a Burkinabe company specialized in the production and marketing of washable sanitary napkins. Initially financed in seed stage, Palobdé recently joined Sinergi Burkina's portfolio.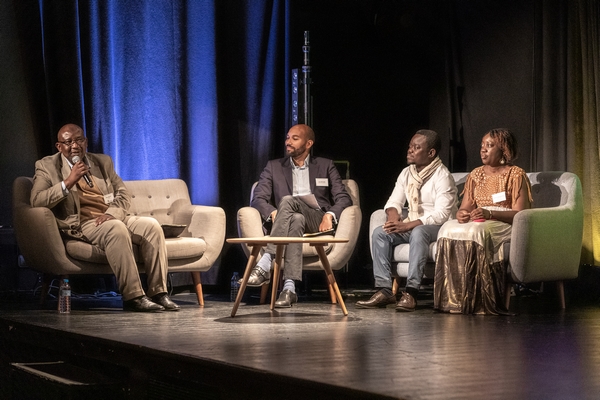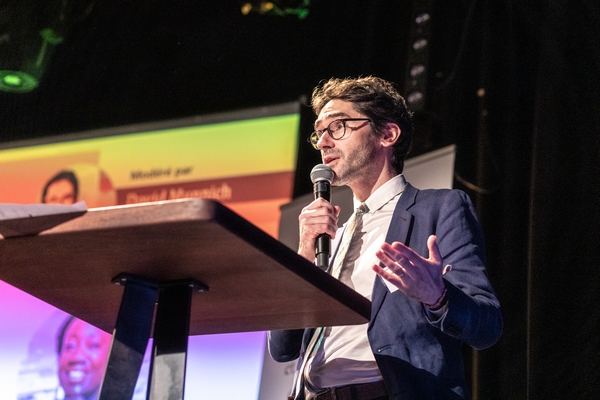 Opening up to ecosystems
The launch of I&P Conseil is one of the most recent developments of the I&P Group. Marianne Vidal-Marin, Director of I&P Conseil, spoke about the structuring of the I&P Ecosystems program, which aims to contribute to the improvement of the business environment and the ecosystem of SMEs in Africa.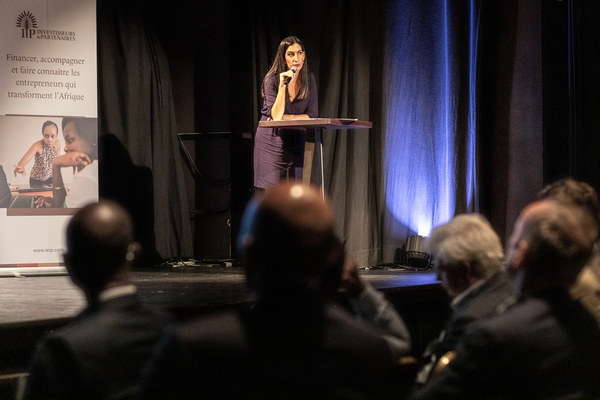 Conclusion
Jérémy Hajdenberg and Sébastien Boyé, co-directors of I&P, closed the event. This was an opportunity to thank all those who have accompanied I&P over the past 20 years, and to outline a few lines for the future!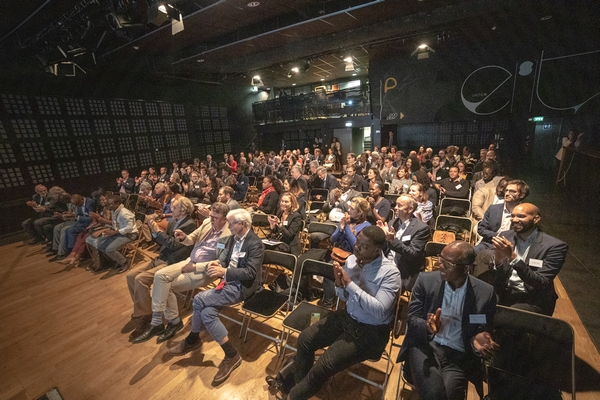 "We wanted to share with you a feeling that drives us tonight. This feeling is that of pride.
Pride in the path we have taken, from Patrice Hoppenot's intuition 20 years ago to what I&P has become today.
Pride in the impacts we have helped generate.
Pride in the wonderful entrepreneurial stories we have accompanied and of which you have heard wonderful testimonials.
Pride for what we have built year after year.
All this is only the beginning: because the needs remain immense, because we are convinced that the tools we have developed are formidable tools to accompany the African entrepreneurial dynamic, because we have built a formidable team, driven as we are by a flame, the sense of mission we have given ourselves."
For more information
Photos from the event
Our other 20 years events :
Conference in Burkina Faso, with a focus on the I&P Acceleration program in the Sahel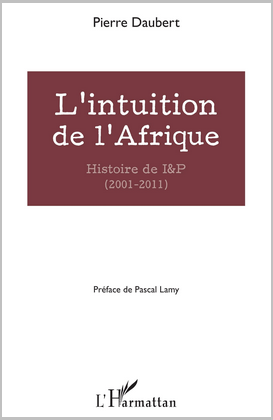 On the history of I&P : L'intuition de l'Afrique, Pierre Daubert
L'intuition de l'Afrique is a book authored by Pierre Daubert and published by L'Harmattan in 2018. It tells the story of Investisseurs & Partenaires from its creation in 2002 by Patrice Hoppenot to the takeover by Jean-Michel Severino in 2011.