I&P welcomes a new company in its portfolio: DELTA SA, Senegal
Submitted by

Admin

on Thu, 07/07/2022 - 17:32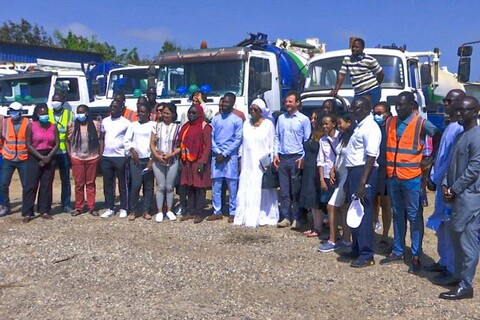 English
Investisseurs & Partenaires, through its fund I&P Afrique Entrepreneurs 2 (IPAE 2), is announcing a new equity investment: DELTA SA, a Senegalese company specialized in the sanitation and construction sector. I&P is carrying out its 10th equity investment in Senegal.
A leading company in the Senegalese sanitation sector
Created in 2002 by Léna Tall, DELTA SA is a Senegalese company specializing in sanitation and construction. The company monitors a large part of Dakar's sanitation network and the regions nearby, and offers various services (such as construction, buildings' renovation and maintenance, drinkable water conveyance).
DELTA SA provides impactful services that promote solid, inclusive and sustainable economic growth and improve the living conditions of the population.
« Considering Africa's urban growth rates (3-5%), sanitation issue is even more important in African capital cities development strategies. The feeling of urgency is all the more acute as benefits brought by an improvement of the access to sanitation can have an impact on all the dimensions of sustainable urban development, » explains the founder and CEO of the company, Miss Léna Tall.
A partnership with multiple dimensions between I&P and DELTA SA
I&P, through its fund I&P Afrique Entrepreneurs 2 (IPAE 2), has decided to support DELTA SA in order to strengthen its governance, its organizational and technical capacities, while accompanying the company in its regional expansion objectives. More generally, as an impact fund, IPAE 2 also strives to strengthen Delta's core mission of improving access to water and sanitation in urban and rural areas across the continent. This is a fundamental issue in terms of health, living conditions, and human dignity.
« We are proud to support DELTA SA in a new development phase. […] This partnership is also the occasion to promote female entrepreneurship in Senegal, as the promoter is the only woman to lead a large company in the sector, » underlines Marguerite Tall, I&P Investment Manager.
With this new investment, IPAE 2 continues the impact mission of I&P to promote the emergence of a new generation of responsible African entrepreneurs.