July Newsletter, with an editorial signed by Evelyne Dioh SIMPA
Submitted by

Admin

on Mon, 07/18/2022 - 13:51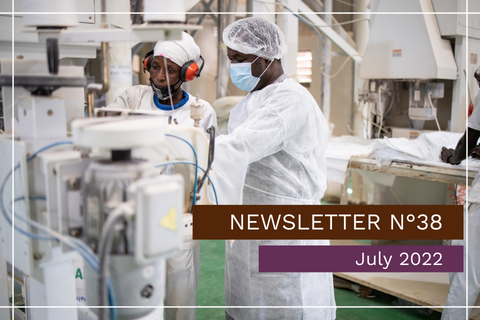 English
Launch of the I&P Digital Energy program, news from the portfolio and local funds, etc. Discover the latest news of I&P in our newsletter n°38!
In summary:
⇒ An editorial signed by Evelyne Dioh SIMPA, Executive Director of WIC Capital;
⇒ Launch of the program I&P Digital Energy, financed with 4 million euros by the European Commission;
⇒ Review of the latest IPAE 2 fund investments (AgroServ in Burkina Faso, Delta Assainissement in Senegal et iProcure in Kenya)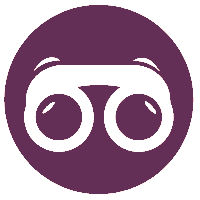 Click here to read the Newsletter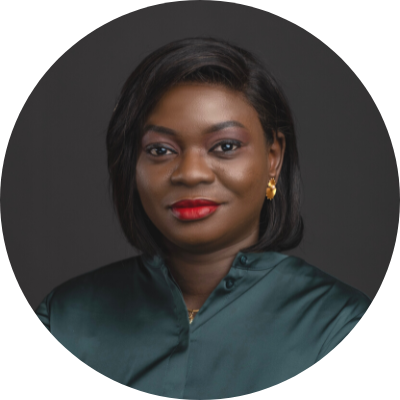 Edito by Evelyne Dioh SIMPA
Managing Director of WIC Capital
Evelyne Dioh SIMPA is the Managing Director of WIC Capital, the first investment fund dedicated to women entrepreneurs in Francophone West Africa. WIC CAPITAL was set up by the Women's Investment Club Senegal, a group of 86 women from the private sector.​
The urgent need to develop African SMEs and support women entrepreneurship
In Africa, women's entrepreneurship remains a vast untapped source of wealth and job creation. Africa is the continent that has the highest rate of women entrepreneurs. In a country like Senegal, they represent 31% of entrepreneurs. However, women-led businesses continue to operate on a very small scale or in an informal context, which hinders their growth due to their limited access to financing.
When they want to scale up, these enterprises have financing needs that cannot be covered by the available financing, mainly because of their informal character and their limited history, which makes them unattractive to the banking sector. Thus, women-led enterprises remain in the "missing middle", insufficiently served by the financial markets.​
Women led businesses have financing needs that are not covered by the existing supply, especially because of their informal nature and limited history, which makes them unattractive for the banking sector
This translates into an unmet funding need of over $42 billion in Sub-Saharan Africa. In 2021, all-women entrepreneurial teams raised only 1% of the funds raised in Africa, while all-male teams captured 81% of the funds raised.
Through the launch of WIC Capital in 2019, the Women's Investment Club wanted to provide a specific response to this issue of scaling up, with the objective of strengthening women's leadership and entrepreneurship, positioning women as economic actors, rather than bystanders, and thus breaking out of the cliché of the African woman entrepreneur.
WIC Capital's investment thesis is to unleash the potential of women-led SMEs by acting on 3 points:
⇒ The provision of adequate capital: The provision of equity capital aims to strengthen the foundations of these undercapitalized companies and allows the establishment of solid governance, a guarantee of sustainability. Thus, WIC Capital invests in the form of equity and quasi-equity in amounts ranging from CFAF 25 million to CFAF 300 million, for a minority stake.
⇒ Appropriate technical assistance: It is necessary to go beyond group trainings and provide tailored support to each SME before, during and after investment. This technical assistance is orchestrated by the WIC Academy, an internal WIC program with dedicated human resources to link experts from its network with women entrepreneurs;
⇒ Business networking: the WIC Capital fund is initially financed by a network of approximately 100 women angels from Senegal and Côte d'Ivoire, with varied expertise and extensive business networks. WIC members sit on the boards of companies, act as mentors and do not hesitate to open their networks to the women entrepreneurs in the portfolio.
Today, by managing this fund, the first of its kind, both in its strategy entirely oriented towards women entrepreneurs, and in its structuring, I measure the importance of intentionality when it comes to investing with impact and more specifically investing with a gender perspective.
This intentionality is reflected in the way we: Search for investment opportunities, Understand their underlying potential, Preparing for the investment and conducting the required due diligence, and finally, ensuring post-investment monitoring and value creation.
Our portfolio, although still young, is showing solid revenue growth (+100% per quarter since 2020), with an average of 55 direct jobs created per SME. These jobs are permanent, with social security benefits, and are often for young people and women. This is extremely motivating and encouraging for us, as we embarked on this adventure with a desire to achieve a tenfold and accelerated impact.
When we know how urgent it is to create jobs on this continent, with 13 million young Africans entering the job market every year, we realize how urgent it is to multiply and strengthen funds for SMEs.
So, I call on funders and capital investors to show intentionality as well. I invite them to give a chance to women fund managers as well as to local fund managers, generally "first time fund managers", who manage less than 1.3%1 of the assets under management worldwide but who are more capable of identifying the potential of SMEs to be developed and to propose innovative financing solutions.​
Given the urgency of job creation, and the urgency of increasing funds for SMEs, I call on funders to demonstrate intentionality and give women fund managers and local fund managers their chance​
I&P has played a pioneering role in this regard, facilitating the development of several African SME funds that have shown the way. In Senegal, the existence of Teranga Capital, not to mention the collaboration of the management team, encouraged us to launch our totally innovative fund structure.
The next step is to strengthen the capital of local funds, so that they can accelerate their growth and generate competitive levels of profitability to position themselves as an attractive destination for international capital, but especially for African capital. In this regard, African business angels' networks are leading the way for the institutions we are looking forward to in this sector.
---
Useful links
⇒ Read the 3rd quarter newsletter
---