Sinergi Burkina makes 2 new capital investments
Submitted by

Admin

on Mon, 09/26/2022 - 13:35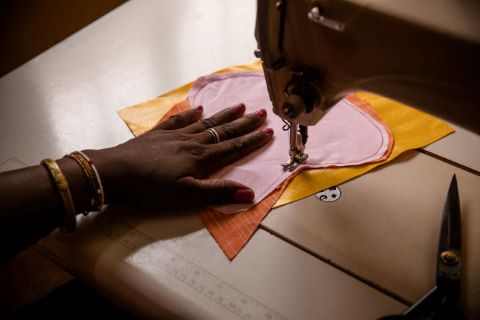 English
After two successful five-year collaborations, Sinergi Burkina, a pioneering impact investment fund in Burkina Faso, is making new equity investments in the companies Palobdé and Bioprotect.
Promoting the emergence of Burkina Faso's entrepreneurs
Launched in 2014 by several entrepreneurs and investors including Investisseurs & Partenaires (I&P) through I&P Développement, Sinergi Burkina finances, assists and participates in the emergence of Burkinabè entrepreneurship champions. If capital investment is at the heart of Sinergi Burkina's activity and requires a certain level of maturity of the companies, Sinergi Burkina has noticed the youth and the lack of financial and technical tools of the companies in the start-up phase despite their strong growth potential. To face this challenge, Sinergi has developed, in partnership with the United States Agency for Development (USAID), the PACE seed program to prepare these small businesses for capital investment.
Through PACE, Sinergi Burkina has supported a dozen start-ups, including Palobdé, an SME specialized in the production and marketing of reusable hygiene products, and Bioprotect, a production and marketing unit for organic inputs. These two companies have performed well economically and have developed very well, allowing Sinergi to move on to a new stage and make a capital investment.

The first contacts of Emilie, founder of Palobdé with Sinergi Burkina date back to 2017, even before the creation of her company. From the discussions resulting from this first meeting, she understood that her project was not eligible for Sinergi Burkina's funding. In 2018, we met her again and this time she created her company and defended her project with a lot of enthusiasm and passion. Sinergi had just launched the USAID-funded PACE seed program and we convinced the committee to support this company. For Bioprotect, things also moved very quickly. The seed phase allowed us to validate the business model and to proceed with institutional clarification, which allowed the team to ramp up. The company's revenue has grown strongly by 156% between 2019 and 2021." Aïcha ZIO, Investment Director
New partnerships generating strong economic and social impacts
These collaborations between Palobdé, Bioprotect and Sinergi Burkina are accompanied by strong impacts on the local economic fabric.
For Palobdé, the capital investment will address a sanitary issue: it will enable the company to increase its sanitary napkin production capacity and thus fight against menstrual insecurity among young girls in Burkina Faso. As for Bioprotect, the investment in capital will have an impact on Burkina Faso's agriculture by supporting more than 10,000 small farmers and promoting access to organic and ecological products for at least 3,000 middle-income households.
To date, Sinergi Burkina has made 8 equity investments, 7 of which are still in progress and 1 of which has been exited. It continues its mission to promote the emergence of a new generation of responsible entrepreneurs in Burkina Faso.