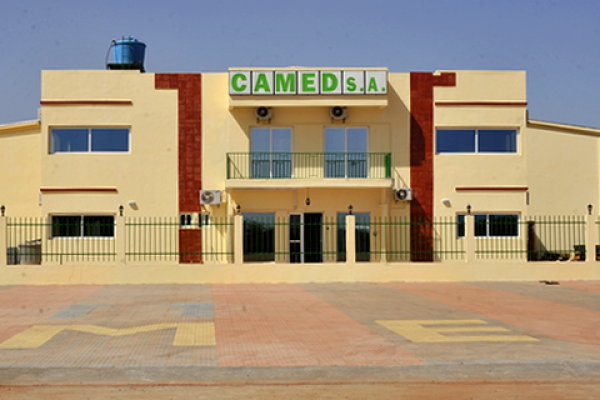 Sector of activity
:
Health
A propos
:
CAMED is the third largest pharmaceutical distributor in Mali and the leader on the generics market. Created in 1995 and initially Specialized in generic drugs, CAMED was subsequently transformed into a universal distributor, and offers a diverse range of pharmaceutical products. Since the lifting of pharmaceutical monopoly of the Pharmacie Populaire du Mali, this wholesale has become a major player in the availability and distribution of drugs, including specialty drugs and consumables.
EXIT
After 8 years of coaching, I&P sold its shares in 2011 to local pharmacists and the main pharmaceutical wholesaler provider of CAMED. The fund leaves behind a formal company, with well-structured quality management, and a turnover tripled. CAMED is now # 3 on the market challenger of two multinationals with a reported return on investment of over 20%.
THE ENTREPRENEUR
Malick Sy is a doctor graduated from the University of Bamako in pharmacy. His desire to undertake led him at the end of his studies to refuse job offers. He started an import and distribution of pharmaceutical products, starting with a motorcycle and funds borrowed from relatives. His business sense, its strategic direction and ability to surround himself with good managers and teams have enabled him to win in CAMED's outstanding success. He is determined to prove that it is possible for local players to shine in a competitive environment of the pharmaceutical market.
PARTNERSHIP WITH I&P
I&P is committed alongside with CAMED:
• By helping to structure and strengthen management and business accounting
• By investing in storage spaces and rolling stock
• By organizing the marketing approach and enlargement of the product portfolio
• By helping to raise bank loans to finance the stock of medicines
KEY IMPACTS
• Creating a dozen jobs
• Development of a range of quality generic products at affordable prices
In portfolio since
:
2003 (exit in 2011)