ISM Ziguinchor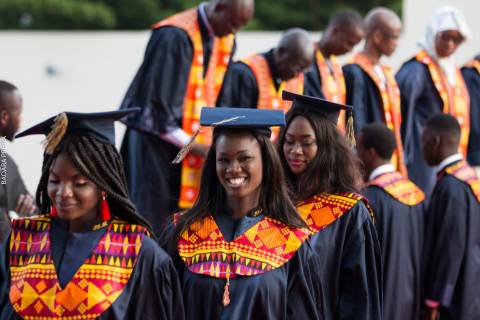 Associed fund
:
I&P Education et emploi
Entrepreneur
:
Georges Bernard Ndèye
Ziguinchor
The Senegalese education sector's liberalisation has led to the significant development of higher education schools and private universities, providing students with a wide choice.
Among them, one group stands out, the ISM group with its approximately 10,000 students and its 12 campuses throughout the country (Thiès, Saint-Louis, Mbour, Kaolack, etc.). Located in Casamance in south of the country, the ISM Ziguinchor management school was created in 2006. Its objective is to train the leaders of tomorrow, by promoting a hand on learning and an entrepreneurial approach. Its curricula are based on the LMD system and offer courses in various fields such as finance, law, human resources, management, etc. These programs are open not only to students but also to young professionals.
At the same time, to fight the school dropout rate that affects the region, ISM Ziguinchor has launched in 2019 the École des Savoirs-Faire (ESF), a technical and vocational training school. The ESF allows high school dropouts or non-baccalaureate holders to acquire professional skills that facilitate their insertion into the labor market. In addition to vocational certificate programs, ESF also offers intensive preparation courses for the Baccalaureate exam.
THE ENTREPRENEUR
Georges Bernard Ndeyes is the general administrator of ISM Ziguinchor. He was trained in management at ISM, followed by a degree in history from Cheikh Anta Diop University in Dakar. He returned to ISM in 1988, where he served as project manager and then assistant to the director¸ in charge of implementing the group in Casamance.
PARTNERSHIP WITH I&P
Through its I&P Education and Employment program, I&P has committed to ISM Ziguinchor to :
⇒ Make targeted investments (equipment, pedagogical content, teacher training and academic partnerships)
⇒ Strengthen their digital capacity through the acquisition of more modern computer equipment
⇒ Promote greater social inclusion within the school by funding scholarship programs, with a focus on women's empowerment.
EXPECTED IMPACTS
⇒ Improve the attractiveness of the training offer throughout the Casamance region and in neighboring countries
⇒ Strengthen the local employability of youth
⇒ Enable youth, women and vulnerable populations to access adequate training through a scholarship system
A COMPANY SUPPORTED BY THE PARTNERSHIP BETWEEN I&P AND MASTERCARD FOUNDATION
Since February 2021, I&P has partnered with Mastercard Foundation in its I&P Education to Employment initiative, a joint financing program aimed at improving access to relevant and quality education on the African continent.
The partnership between I&P Education to Employment and Mastercard Foundation specifically aims to support 30 education entrepreneurs in 3 target countries (Ivory Coast, Ghana, Senegal) over 3 years. The partner companies will receive funding and technical assistance to support them in their digital transformation, resilience, and growth strategy as well as in the implementation of social inclusion and employability measurement mechanisms.
More information