La cuisine de Nounou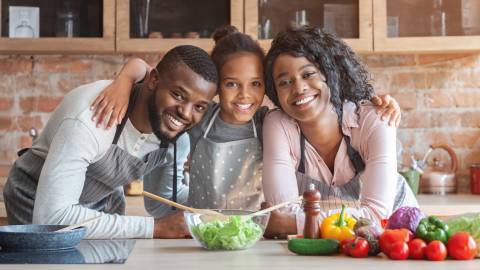 Associed fund
:
I&P Accélération au Sahel
Entrepreneur
:
Manuela Njankouo
La cuisine de Nounou is a Cameroonian company specialized in food industry by producing cooking preparations such as spices, barbecue sauces, etc. Today, thanks to its know-how and the quality of its products, the company has included a variety of 100% natural products allowing it to position itself at several levels of the meal preparation chain with products such as chilli sauce, ketchup, mustard, etc.
The entrepreneur
La cuisine de Nounou was created in late 2018 by Manuela Njankouo with the objective for the "working mum" to save time in preparing different dishes to cook for her family.
Manuela Njankouo holds a degree in software engineering from the African Institute of Informatics (IAI) obtained in 2010. She worked for 2 years as a support executive in the information systems division at Crédit Foncier du Cameroun, before starting her own business. With the aim of perfecting her skills and improving the various products her brand, Manuela took a training course in entrepreneurship at the KEDGE Business School in Bordeaux in 2019 but also a training course in the production of vegetable preserves, cooking sauces and pasta at the Conserverie Alain Martin in Bordeaux, the leader in organic preserves in Aquitaine, France.
As her business develops and thanks to the dynamism of this young woman entrepreneur, who will be awarded the second prize in 2021 by the Pierre Castel Foundation in Cameroon, the company will gain visibility and expand its customer portfolio, which is mainly made up of large and medium-sized stores, in order to reach its main target, which until now has been middle-income households.
Partnership with I&P
La cuisine de Nounou is supported by I&P through I&P Acceleration in Sahel. The funding will allow the company to develop a new market segment, especially in local stores and popular markets (mass market) through the production of mini fomats of its flagship products, which are spices and barbecue sauces. This funding will be supported by technical assistance to improve the company's structuring, its quality processes and its marketing and sales actions.