Pigier Cameroun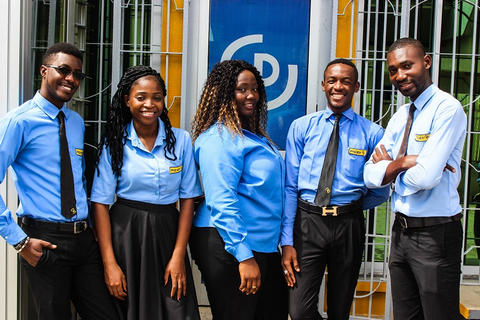 Status
:
Capital investment
Entrepreneur
:
Dr Henri TAFOU
Pigier Cameroun is a private business school for higher education, launched in 2011 by the Cameroonian Dr Henri Tafou. With the mission to "Train for employment", Pigier Cameroun stand out as a leading player in vocational training in Cameroon. The school provides pragmatic solutions to match the needs of companies in terms of competent human resources.
Pigier Cameroun offers trainings of international quality in Human Sciences and Management, at Bachelor and Master levels. The training programs include: Banking and Corporate Finance, Finance, Audit and Management Control, Communication, Marketing & Digital, Transport, Logistics and Customs, Business Management, Taxation and Business Law, Human Resources Management.
Context
In sub-Saharan Africa, the unemployment rate is around 7.3%, and mainly affects young people. This is largely due to the existing gap between training courses and the real needs of companies on the ground. More specifically, businesses complain about the lack of professionalization provided by existing institutions.
The entrepreneur
Pigier Cameroun was created in 2011 by Dr Henri TAFOU, an education entrepreneur, who has held several positions as Regional Sales Director, Marketing Director, Commercial Advisor and General Manager in several companies in Cameroon.
For more than 25 years, he has gained expertise in the education sector, with multinational experiences: He worked within the Pigier Group in Côte d'Ivoire as Sales Director in charge of continuing education. After that, he joined the head office of the PIGIER brand in France as Director of Franchise Development; and went back to Africa by becoming the first African to benefit from a PIGIER franchise in Africa, through the takeover of the Cotonou franchise in Benin. During his management in Benin, he succeeded in having the franchise certified to the ISO 9001 standard, making Pigier Bénin the very first business school in Sub-Saharan Africa to obtain this certification.
In 2011, he sold the Benin franchise and returned to Cameroon to launch Pigier Cameroon, the very first PIGIER franchise in Central Africa.
Partnership with I&P
I&P partners with Pigier Cameroun through its fund I&P Afrique Entrepreneurs 2 (IPAE 2). I&P provides patient financing, technical assistance, and strategic/operational support to strengthen the structuring of the company.
The partnership notably addresses the following issues:
—⇒ Consolidating the company's achievements and ensuring the continuous improvement of its academic training programs
—⇒ Strengthening its positioning in the market in order to serve a greater number of learners and business professionals
—⇒ Strengthening the company's governance, as well as its operational performance
Expected Impacts
Social impacts:
• Increasing the number of learners and graduates trained by Pigier Cameroon
• Improving the employability rate of graduates of Pigier Cameroon,
• Improving the capacities and skills of business professionals
• Creating jobs and securing created and/or existing jobs
—Governance impacts:
• Strengthening the company's governance
• Improving the company's strategy