Trianon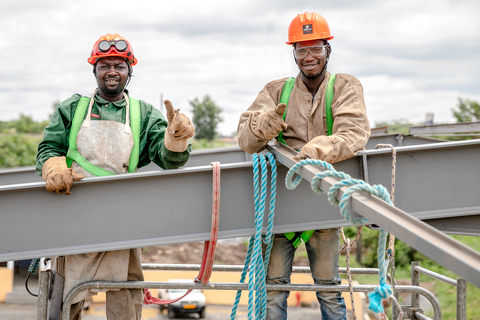 Entrepreneur
:
Folly Koussawo
Trianon BTP Gabon is a construction company created in 2012 by a young team of Gabonese professionals who studied and trained in France.
Trianon has boldly positioned itself to fill a gap in the local construction market: as a small-sized company it has the agility to tailor medium-size jobs to its clients while providing high service standards that rival those of the largest contractors. This ambitious model was proved right and efficient after a single year of activity. As of today, Trianon is viewed as a major actor on the market for highly demanding private and public clients (National Real Estate Company, French Ministry of Defense, French Foreign Ministry…
THE ENTREPRENEUR
Folly Koussawo is a 37-year old Gabonese entrepreneur. He graduated from the IPAG (Nice) and from the Ecole Nationale des Ponts et Chaussées (top-leading French school and world oldest civil engineering university) in Real Estate Management. He was Program Manager at Kaufman & Board, one of the greatest French Real Estate promoters and managed the construction of near 4000 houses within a local state housing program.
PARTNERSHIP WITH I&P
I&P committed alongside with Trianon
• To finance the company's capacities growth (pre-construction site, joinery and carpentry unit, storage)
• To mentor and support the company's commercial strategy and deployment in international operations
IMPACTS
• Enhancing local value-added
• Structuring of te sector
• Raising the industry standards