Université des Lagunes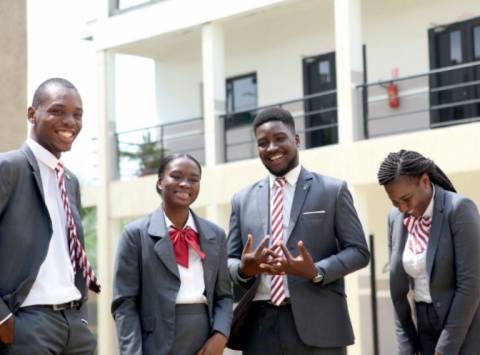 Associed fund
:
I&P Education et emploi
Entrepreneur
:
Centre International pour le Développement du Droit (CIDD)
The Université des Lagunes is a private institution of higher learning located in Abidjan and founded in 2010 by the Centre International pour le Développement du Droit (CIDD), an Ivorian association made up of legal system members (magistrates, lawyers, notaries, etc.).
Initially composed of a faculty of law, the university diversified in 2014 with the opening of a faculty of economics, and in 2020 a faculty of mathematics.
UDL's ambition is to "serve Côte d'Ivoire and Africa by achieving high international standards in teaching and research. By cultivating personal and professional growth, UDL intends to train highly qualified professionals to become leaders in their respective fields."
The entrepreneur
Created in 1993 by Ivorian law professionals the Association Ivoirienne pour le Développement du Droit (CIDD) was created to promote the development of Ivorian legislation.
In 2008, the association became Centre International pour le Développement du Droit (CIDD) to reflect the range of activities, such as training and research. Later on, the Université des Lagunes was founded as link between African values and traditions and the universal values of the legal system to strengthen Ivorian and African law.
Partnership with I&P
Through its I&P Education and Employment program, I&P has committed to Université des Lagunes to:
⇒ Reinforce their digital readiness by training teachers and acquiring modern equipment and content;
⇒ Promote digitization by facilitating student's computer acquisition through a revolving fund;
⇒ Train the in charge of career service personnel to implement good practices in employability and graduate's follow-up;
⇒ Evaluate the alumni employability and strengthen the network;
⇒ Implement learner protection policies and practices on campus.
Expected impacts
⇒ Improvement of the quality of training by strengthening the infrastructure and IT tools;
⇒ Improvement of the learning environment by strengthening the digitalization strategy;
⇒ Improvement of the graduate's employability by strengthening the activities and staffing of career services, in line with local labor market needs.
---
A company supported by the partnership between I&P and Mastercard Foundation
Since February 2021, I&P has partnered with Mastercard Foundation through its I&P Education to Employment initiative, a finance program aimed at improving access to relevant and quality education on the African continent.
The partnership between I&P Education to Employment and Mastercard Foundation specifically aims to support 30 education entrepreneurs in 3 target countries (Ivory Coast, Ghana, Senegal) over 3 years. The partner companies receive funding and technical assistance to support them in their digital transformation, resilience, and growth strategy as well as in the implementation of social inclusion and employability measurement mechanisms.
---
Read more about the I&P Education to Employment program I&P Education to Employment