I&P completes a new exit: the agribusiness company "Afribon"
Submitted by

Admin

on Mon, 02/21/2022 - 08:37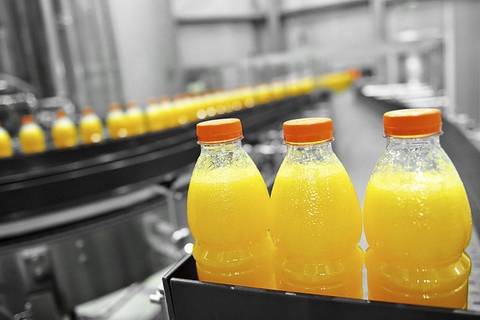 English
IPAE 2 has transferred its shares to the Kerry Group, world's leading taste and nutrition partner for the food, beverage and pharmaceutical markets company, operating on all continents.
The pan-African group Afribon, founded in 2012 by Julien Giuge and Anne Merienne, specializes in the development and blending of custom and locally produced food flavors, sold mainly to beverage, candy and dairy manufacturers. Afribon has five production facilities in East Africa (Kenya, Uganda, Rwanda, Tanzania) and one in Cameroon.
The fund I&P Afrique Entrepreneurs 2 (IPAE 2) invested in the company in 2018, helping it strengthen and diversify its activities.
During this period, significant impact and ESG outcomes of the partnership between I&P and Afribon include:
On the continental market, imports of food flavors have been substituted by Afribon's local products;
Diversification and creation of local flavors;
Development of new skills on the continent;
All employees are now formalized and have health insurance; Innovative solutions have been put in place to ensure payment of salaries during the Covid crisis;
Afribon was certified to ISO 22000 on food safety in Uganda and Kenya;
A waste and water treatment process has been implemented at the production site in Kenya.
An exit to an international strategic operator
The joint exit between I&P and promoters, Julien Giuge and Anne Merienne, is made to Kerry Group , a strategic player with global reach and leading technologies in Taste and Nutrition. This is an important step for Afribon, which will benefit from the expertise and technological contribution of this new partner.
"With this exit to Kerry Group, our clients will be given a larger pool of experts to meet the needs and requirements of consumers in the East African market," explains Anne Merienne, co-founder of Afribon.
For the Kerry Group, this transaction reinforces its leading position in the taste and nutrition solutions space for the food, beverage and pharmaceutical markets and represents a significant expansion of its activities in Africa.
I&P's experience on exits
To date, I&P has completed 30 exits of African SMEs.
We recently published a recap note of our experience in terms of exits, recalling the key issues of this process and looking back on some emblematic exits.
---
Learn more about Afribon