The fund I&P Afrique Entrepreneurs 2 welcomes four new African SMEs in the portfolio
Submitted by

Admin

on Wed, 07/14/2021 - 19:52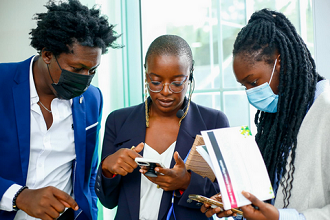 English
Since April 2021, the impact fund I&P Afrique Entrepreneurs 2 (IPAE2) pursues an active pace of investment, welcoming four new companies in its portfolio, in Ghana (XpressGas, Zeepay), in Kenya (EdPartners Africa) and Cameroon (Pigier Cameroun).
Let's have a look on these various investments and on the fund IPAE 2, which is continuing its mission despite a context marked by the Covid-19 pandemic.

Read more about IPAE 2
Four new companies with high added-value
Between April and July 2021, IPAE 2 made four new investments, in various business sectors:
Ed Partners, a company specializing in financing the education sector in Kenya, that provides loans to private schools accessible to the low-income population. Click here to learn more
Pigier Cameroun, a leading player in vocational training in Cameroon, whose mission is to "Train for employment". Learn more
XpressGas, a pioneering Ghanaian company specialized in the distribution of Liquefied Petroleum Gas, an affordable and accessible fuel where natural gas networks are inaccessible, especially in rural areas. Learn more
Zeepay, a Ghanaian FinTech founded in 2016 with the mission of fostering financial. Learn more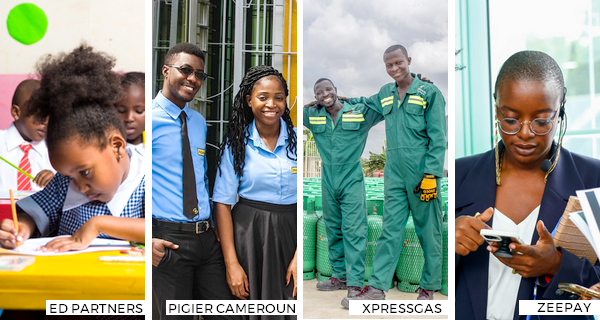 In a Covid-19 context, the IPAE 2 fund is actively investing
Beyond the health aspects alone, the Covid-19 pandemic is fraught with economic and social consequences on the African continent, including for many small and medium-sized businesses, weakened by containment measures and the global economic slowdown.
In this context, the I&P Afrique Entrepreneurs 2 fund is pursuing its mission. Prospecting efforts have been continued by the entire team in recent months, in addition to support for portfolio companies and the continuation of the investment program (two new investments in 2020).
"The COVID 19 crisis has hit African economies hard, especially SMEs. Our role as shareholders and partners of companies already invested by IPAE 2 is particularly important in these difficult times. Our presence in 7 offices on the continent, closer to our investments has been an important asset during this period."

Sébastien Boyé, Chief Investment Officer.
"Against a backdrop of a sharp slowdown in private sector investment on the continent, we have been able to continue deploying the fund to performing and resilient companies, and we are on the path to a significant acceleration in our pace of growth. commitment with a very busy investment program in the coming months. "

Jérémy Hajdenberg, Chief Investment Officer.
The IPAE 2 portfolio, now made up of 13 companies, demonstrates real sector and geographic diversity, aligned with the fund's investment strategy. The companies operate in 11 different countries in Sub-Saharan Africa and in 5 key sectors: new technologies and IT, agribusiness, energy, education and media, and health.

Reqd more about IPAE 2