PORTRAIT entrepreneur: Narcisse Zolla, founder of Bhelix and Normat in Benin
Submitted by

Admin

on Fri, 01/28/2022 - 20:05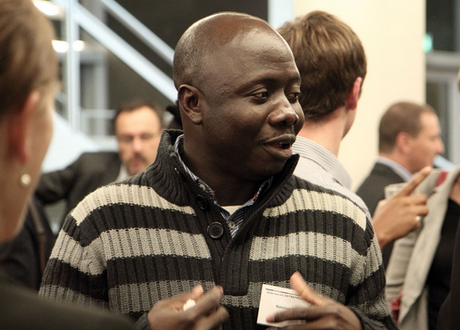 English
A civil engineer and entrepreneur at heart, Narcisse Zolla founded the Beninese drilling-mining company Bhélix in 2008 after studies in France and Mauritius. His second firm, Normat, was born in 2017 following the split of the group's activities: Normat took over the drilling-mining activities while Bhélix specialized in the supply of granite gravel.
Narcisse Zolla talks about boldness and innovation as the two fundamentals of African entrepreneurship.
Can you go back over your career path, and the reasons that led you to create these two companies, Bhelix and Normat?
Born of an entrepreneurial father and being myself endowed with the creative fiber, it was quite naturally and with a lot of commitment that I launched myself into the entrepreneurial journey, for over twenty years now.
In addition to my engineering degree, I also enrolled in other training programs to strengthen my entrepreneurial skills. Most notably, a Master's degree in business creation and management from Montesquieu University (Bordeaux - France) and a Diploma of Advanced Professional Studies (DEPA) from the Francophonie Institute for Entrepreneurship (IFE) in Mauritius.
The choice to embrace the construction sector is of course linked to my educational background. But this decision was also a response to the real needs of our country and to the multiple opportunities that the sector offers in terms of development, both on a local and continental level.
It is in this context that we founded BENIN HELIX (BHELIX) in 2008, a company supplying construction aggregates, before Investisseurs & Partenaires joined us in 2009. The second company, Normat Services SA, was created in 2017 following the split of the group's activities: Normat took over the drilling-mining activities while BHELIX specialized in the supply of granite crushed material.
This process fits well our vision of promoting sustainable companies that respond to real needs.
Today, in addition to Bhelix and Normat, several other companies have been created and are subsidiaries belonging to the Bourjon group (www.bourjon.com) that we have consolidated and set up.
What has the partnership with I&P brought you?
What stands out for me is the role of committed support that I&P has played throughout this development process. Their expertise, the advice and the training provided by the I&P team have significantly contributed to the achievement of our objectives.
At the beginning of the partnership, when a number of financial, marketing and strategic tools were being put in place, the I&P team even came to Benin every month.
This proximity and flexibility seem to me to be totally adapted to the social, cultural and economic realities of start-ups in Sub-Saharan Africa.
The information and technology transfer has allowed the growth of Bhelix and Normat, and our two companies are now among the reference companies in the sector in Benin and have the full confidence of state, technical and financial partners.
How has the Covid-19 crisis affected your business?
The Covid crisis affected us in certain ways. The distribution channel for civil explosives and the supply of maintenance parts has been severely affected and our activities slowed down considerably.
We had to develop a crisis response strategy very quickly. In spite of the various constraints, we can congratulate ourselves on reaching more than 80% of the forecasted revenues, proof of the company's resilience.
Yet, this crisis allowed us to rethink our internal operating tools, to foresee other perspectives and adopt new management and development tools for Normat Services and Bhélix activities.
A few weeks ago, I&P announced its exit from Normat. How went the exit process?
Boldness and innovation are at the root of Normat's creation. We were the first company in Benin to offer drilling and blasting services for civil use. And the economic performance has shown from the very first year that we were not mistaken.
Obviously concerned about the sustainability of the project, we deemed it necessary to be accompanied by leading groups in the field for our expansion. It is in this context that we established, in 2019, the contact with the French group EPC which saw in Normat the opportunity to establish itself durably in Benin.
This process led to I&P's exit from Normat's capital in 2021. Indeed, I&P continued to support us during the negotiations with the EPC group. Normat is now entering a new phase in its development with the arrival of a world leader in its sector.
As for me, I will continue to be Normat's general manager and will stay the course on the objectives we set when we created this company.

Click here to read more about the exit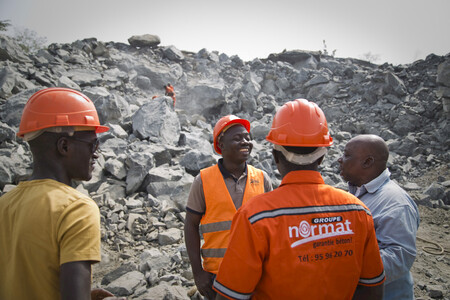 Which advice would you give to young african looking to start their own businesses?
The key word is audacity. Africa is a land of opportunity but the greatest challenge is to dare to seize them. I encourage aspiring entrepreneurs to be creative and innovative.
For my own part, I adopted the concept of "Jugaad innovation" in my business strategy, a model that consists in doing things as simply as possible with the resources at hand. Certainly, this model is the most adapted today to the African environment in which everything remains to be done.
One should not stop at financial constraints, one should define one's objectives, develop one's ideas, and find innovative ways to reach them. Once again, the key is to take the plunge, to dare to carry your dreams and not to give up.
See also: an interview of Narcisse Zolla (2019)
---