I&P publishes its Annual Impact Report
Submitted by

Admin

on Tue, 01/24/2023 - 10:59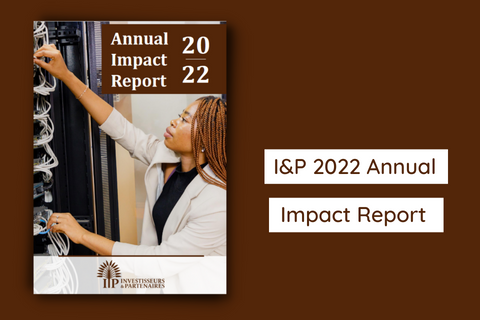 English
I&P is pleased to present its Annual Impact Report, that presents the collective results of our different programs and funds.
The report presents an overview of I&P's activities and impact methodology and goes through our six impact pillars : developing Africa entrepreneurship, creating decent jobs, providing SDG-aligned goods and services, promoting women's empowerment, strengthening the local economic fabric and fostering environmentally-friendly development.

Download the report
Key figures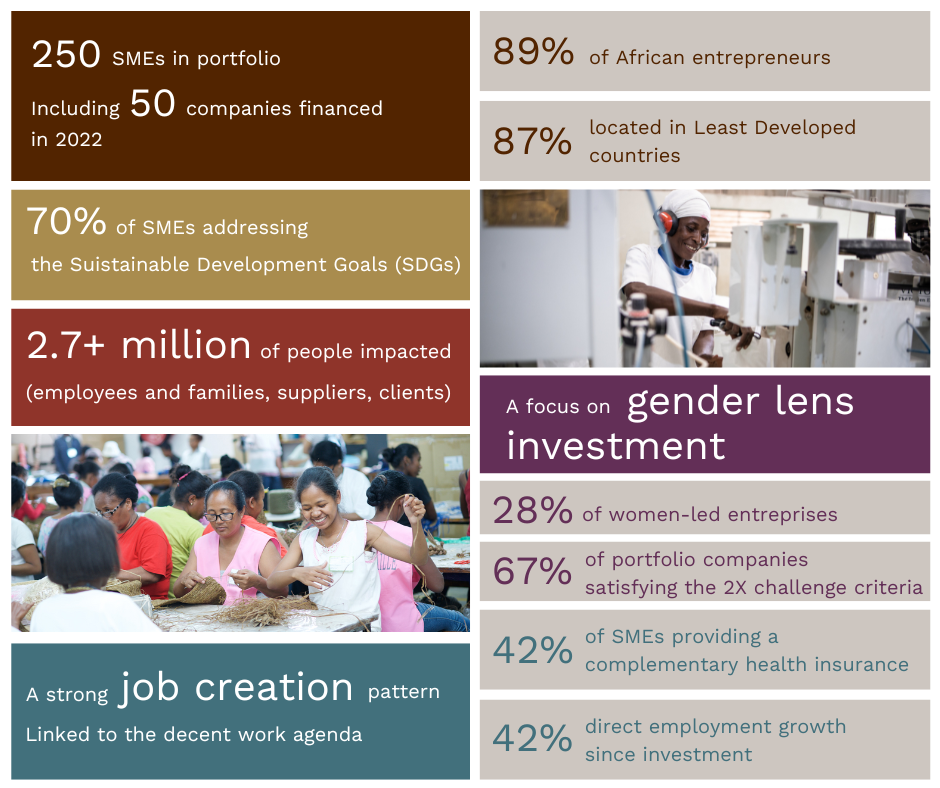 About I&P
I&P's mission is to design and develop support and financing solutions tailored to the needs of African entrepreneurs, to maximize their economic, social, and environmental impacts and demonstrate their essential role in the development of the continent.
Our model is now based on four complementary lines of business that address directly or through intermediaries the needs of African SMEs. Through the lines I&P Acceleration, I&P Development and I&P Expansion, we finance and support SMEs, with different tools according to the maturity of the companies and the size of their financing needs. Through our line I&P Ecosystems, I&P is working to fostering the overall business ecosystems in which our partner companies operate.