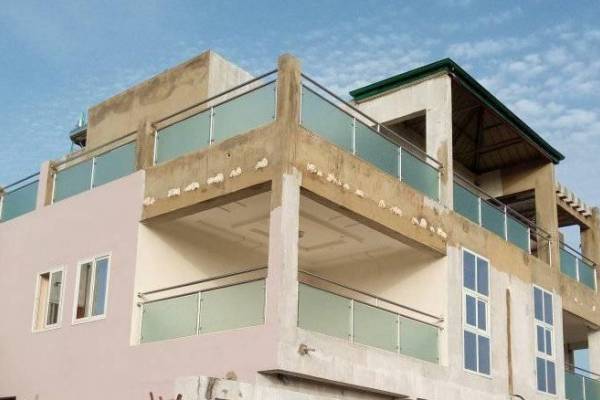 Sector of activity
:
Industry
Status
:
Financement d'amorçage
Entrepreneur
:
Rodrigue NIKIEMA
A propos
:
NJ Prestations is a company specialized in metal, aluminum and stainless steel constructions in Burkina Faso. It mainly produces doors, windows, bay windows and water towers, tanks, tables-benches, and cabinets for schools, institutions and companies.
THE ENTREPRENEUR
NJ Prestations was created by Mr. Rodrigue NIKIEMA. Holder of a Brevet de Premier Cycle (BEPC) and a Certificat de Qualification Professionnel (CQP) in welding and metallic works, he followed training sessions in metallic construction, aluminium and stainless steel in Ghana and Nigeria, which allowed him to position his company as one of the welding companies mastering at the same time the three raw materials that are aluminium, iron and stainless steel.
SINERGI BURKINA'S CONTRIBUTION
NJ Prestations is supported by Sinergi Burkina through I&P Acceleration in Sahel.
The support the company will receive will allow to :
Strengthen its production capacity
Strengthen its competitiveness and market positioning
Strengthen its structuring and management system
About Sinergi Burkina

Created in 2014, Sinergi Burkina is the first impact investment fund dedicated to financing and supporting SMEs and start-ups in Burkina Faso. Headed by Job Zongo, Sinergi Burkina is the second investment fund sponsored by Investisseurs & Partenaires as part of the I&P Développement 2 fund. The fund network currently includes a fund in Niger (Sinergi Niger), Côte d'Ivoire (Comoé Capital), Senegal (Teranga Capital) and Madagascar (Miarakap). → To learn more about Sinergi Burkina​