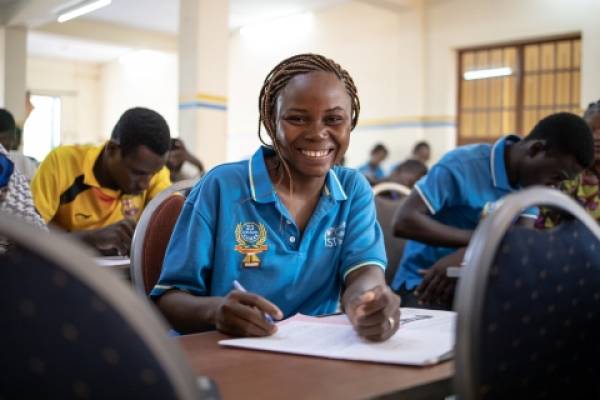 Sector of activity
:
Education & Training
Status
:
Investissement en capital
Entrepreneur
:
Mr. Issa Compaore
A propos
:
Created in the 2000s on the initiative of Mr Compaoré, the Institut Supérieur de Technologies (IST) is a private secular technical and vocational higher education institution. With more than 2,000 students spread over its 24 training courses, including 11 in management sciences, the institution currently has six sites, including three franchises.
IST prepares its students for BTS, Bachelor's and Master's degrees. It currently delivers 32 diplomas including 23 recognized by CAMES, thus placing the institution in 3rd place among the institutions with the highest number of recognized diplomas.
THE ENTREPRENEUR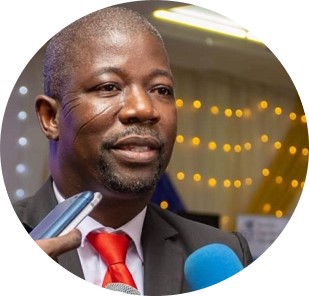 Company manager with more than 20 years of experience as an entrepreneur and consultant, Issa Compaoré was trained as a State Engineer in Industrial Engineering with a specialization in Production Engineering at the Mohammedia School of Engineering (EMI in Rabat).
In 1995, back in Burkina Faso, he started teaching. He was then professor of physics, management and corporate culture at the National School of Telecommunications between 1997 and 2000. Parallel to his teaching duties, he also provides consulting services through his company called DEMAIN SARL (Développement et Management Industrie), created in January 1997.
In 2000, driven by a strong entrepreneurial spirit, he decided to create IST (Institut Supérieur des Technologies).
PARTNERSHIP WITH SINERGI BURKINA
The objectives of partnerships include :
The establishment of a reliable accounting information system

Consolidation of contracts with franchises

Trademark protection
The Institut Supérieur de Technologies also benefits from financial support and technical assistance within the framework of the I&P Acceleration in the Sahel program, in partnership with the European Union. To cope with the unprecedented situation of covid-19, some fifteen companies benefit from technical and financial support to maintain their activities and overcome the crisis.
IMPACTS
⇒ Consolidation of more than 150 full and part-time jobs
⇒ Reflection on a scholarship program for students in difficult circumstances
⇒ Establishing good governance
ABOUT SINERGI BURKINA

Created in 2014, Sinergi Burkina is the first impact investment fund dedicated to financing and supporting SMEs and start-ups in Burkina Faso. Headed by Job Zongo, Sinergi Burkina is the second investment fund sponsored by Investisseurs & Partenaires as part of the I&P Développement 2 fund. The fund network currently includes a fund in Niger (Sinergi Niger), Côte d'Ivoire (Comoé Capital), Senegal (Teranga Capital) and Madagascar (Miarakap). → Sinergi Burkina website