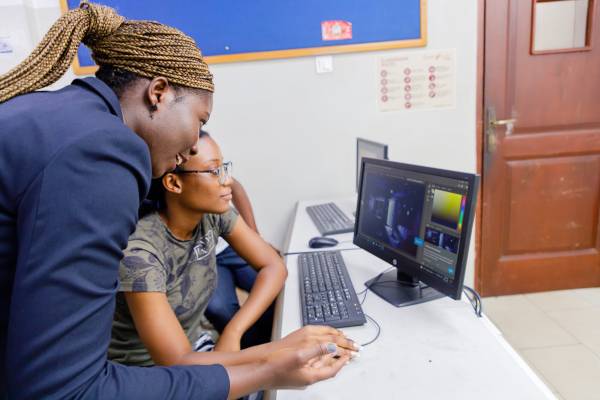 Sector of activity
:
Education & Training
Status
:
Financement d'amorçage
Entrepreneur
:
Dev Varyani
A propos
:
Founded in 1999, OpenLab is a higher education institution offering online and in-class degree and certification courses in new technologies and digital skills. With a mission to combat youth unemployment by providing digital skills, OpenLabs has opened institutions in 5 locations in Ghana: Accra, Kumasi, Takoradi, Tamale, and Tema. By entering into strategic partnerships with renowned technology companies such as IBM, Google for Education, and Huawei, OpenLabs offers its students advanced training in line with the realities of the job market. With over 100,000 students trained, OpenLabs is fully involved in the growth of African tech.

THE ENTREPRENEUR
A proven entrepreneur, Dev Varyani began his career in the 1990s with a paper production company in Nigeria. Later, he diversified into health and agriculture. Then, wanting to offer quality education focused on innovation, impact, and employability, he founded the Eureka Africa Group. The group has four higher education institutions covering a variety of fields:
Blue Crest University, which offers courses in communications, business, and fashion
Academics City, which trains students in engineering, technology, and entrepreneurship
Open Labs, a collection of training centers focusing on new technologies and digital technologies
School Of Fashion And Design, a school specializing in African fashion and design
PARTNERSHIP WITH I&P
Through its I&P Education and Employment program, I&P is committed to working alongside OpenLabs to:
⇒ Confirm its position as a reference institution by accelerating its digitalization, notably through the acquisition of IT equipment,
⇒ Implement policies and practices to protect learners on campus.
EXPECTED IMPACTS
⇒ To increase the accessibility of young people, women and vulnerable populations to quality training through the scholarship programme
⇒ Strengthen the employability of youth through education adapted to the needs of the local labour market.
A COMPANY SUPPORTED BY THE PARTNERSHIP BETWEEN I&P AND MASTERCARD FOUNDATION
Since February 2021, I&P has partnered with Mastercard Foundation through its I&P Education to Employment initiative, a blended finance program aimed at improving access to relevant and quality education on the African continent.
The partnership between I&P Education to Employment and Mastercard Foundation specifically aims to support 30 education entrepreneurs in 3 target countries (Ivory Coast, Ghana, Senegal) over 3 years. The partner companies receive funding and technical assistance to support them in their digital transformation, resilience, and growth strategy as well as in the implementation of social inclusion and employability measurement mechanisms.
Read more
I&P Education to Employment program