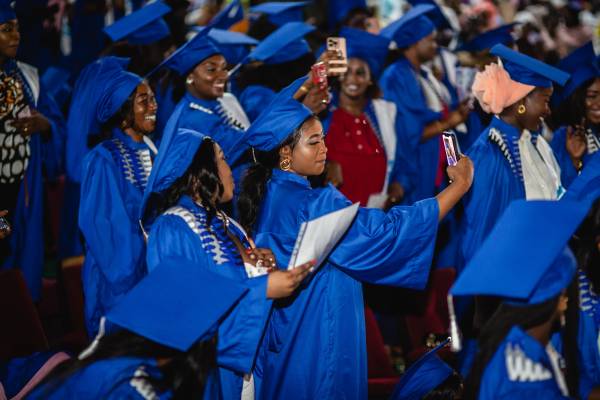 Sector of activity
:
Education & Training
Status
:
Investissement en capital
Entrepreneur
:
Arame Dramé, Insa Seydou Dramé
A propos
:
The Centre d'Appui à l'Initiative Féminine (CAIF) is a vocational training centre specialising in catering, hotel trade, sewing, styling, and hairstyling.
Created in 2003, CAIF has since developed a strong expertise to offer its trainees, mainly young Senegalese women, good quality training adapted to the job market.
THE ENTREPRENEURS
Mrs Arame Dramé is the founder of CAIF, which she directed from its creation until 2016. Today she remains active in the structure and uses her reputation and experience to have training contracts with institutional partners. Ms Dramé is an expert in educational issues and worked from 1989 to 2016 at the Institut National d'Etudes et d'Action pour le Développement de l'Education (INEADE) where she focused on vocational training and the issue of deschooling of young people in Senegal. She holds a DUEL 2 degree in English from UCAD and an Entrepreneurship Training Certificate from SODIDA.
Since 2016, the school is directed by Insa Seydou Dramé, son of the founder and promoter of the project. He decided to join the family business in 2012, where he successively held the positions of Interim Managing Director for 2 years, Director of Continuing Education and External Relations and Director of Operations. He previously worked for Huawei Technologies as a front office engineer. He holds a DEUG in Science and Technology for Engineering from the University of Paris 13, and a Professional Master from the African Institute of Management (IAM) of Dakar in Project Management.
PARTNERSHIP WITH TERANGA CAPITAL
Teranga Capital's investment aims to:
• Support strategic thinking on business expansion,
• Structure and develop management methods and tools,
• Put the company in contact with partner companies in Senegal and abroad
EXPECTED IMPACTS
• Social: creation and formalisation of permanent jobs, affordable vocational training leading to a diploma for a young target group excluded from the traditional school system, integration of graduates into the professional world
• Governance: implementation of financial and administrative management tools, formalization of procedures.