I&P Développement 1

About I&P Développement 1
I&P Développement 1 targets small and fast growing African enterprises (including start-ups), with high social and/or environmental impact. Launched in 2002 by Patrice Hoppenot, IPDEV 1 is an impact first fund with a unique track record on exits in the African SME industry, and strong socio-economic impact.
IPDEV 1 was a pilot phase, critical to establish Investisseurs & Partenaires' model and demonstrate its investment thesis, based on the existence of talented entrepreneurs looking for financial and strategic support to launch and scale up their businesses in Africa.
IPDEV1 is now in the process of divesting its portfolio and has achieved 25 exits since 2012.
Launch 2002
Size €11 million
Status Fully invested
Portfolio 33 investments, including 25 exits
Tickets €50,000€ - €650,000
Focus: Our study on IPDEV's experience, successes and drawbacks
15 years after its creation, Investisseurs & Partenaires publishes a short document reflecting on the successes, drawbacks and key lessons learned from its first impact fund: Investisseur & Partenaire pour le Développement (IPDEV).
In the first part, we present the history of IPDEV, from its pioneering debut to the diversification of the investment vehicles required to encompass the growing range of its operations.
In the second part, we draw 15 key lessons from of our 15 years of investment experience following 3 aspects: the enterprise and its management, the investor strategy and the investor's operations.

Read more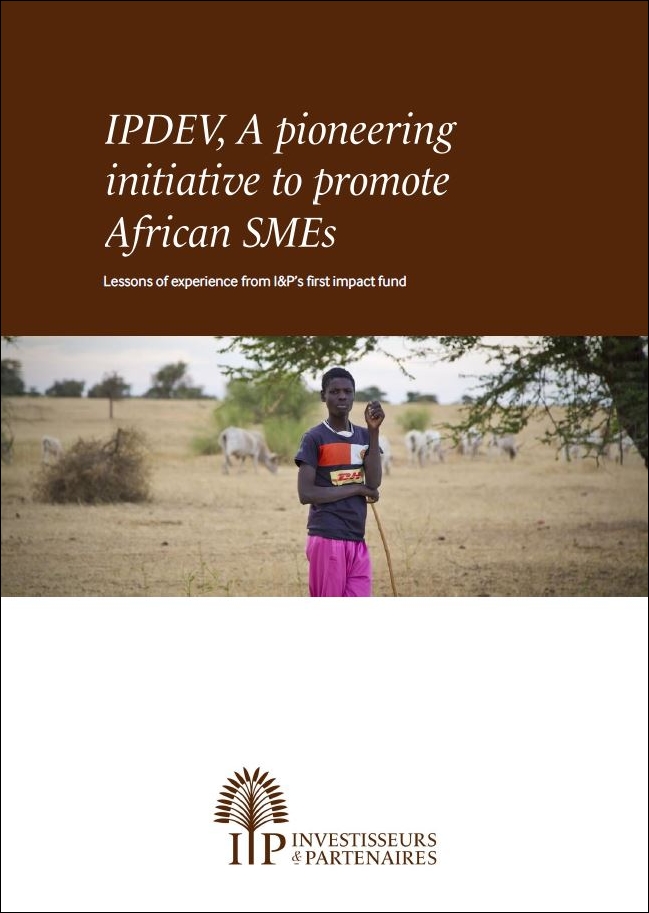 IPDEV 1 portfolio companies
English